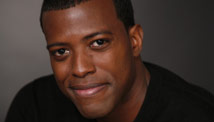 Editor's note: Rob Smith is a writer, lecturer and openly gay U.S. Army veteran.  His work has appeared in USA Today, The Huffington Post, Metro Weekly and Slate.com.  His memoir "Secret Soldier:  Coming of Age as a Gay Man in the Don't Ask, Don't Tell Army" will be released in the fall 2012, and he is a contributing author to "For Colored Boys ...," an anthology to be released in March.  He can be reached at www.robsmithonline.com and twitter.com/robsmithonline.
By Rob Smith, Special to CNN
(CNN) - On September 20, I cheered with gay and lesbian soldiers, veterans and allies alike when "don't ask, don't tell" was officially repealed, signaling the seeming end of a decades-long fight against anti-gay discrimination in the U.S. military.
As a five-year veteran of the U.S. Army and a gay man, I know firsthand the discrimination and casual homophobia the law legitimized.  While stationed in Colorado as a 17-year-old Army private, I struggled with suicidal thoughts due to the isolation it caused, and found myself on the receiving end of some of the anti-gay language and bullying that the mere presence of the law ingrained into the culture.
More recently, my role in the fight against "don't ask, don't tell" has taken me from the steps of Capitol Hill, where I lobbied for the repeal, to my arrest at the front gates of the White House, where I demanded it. I was an invited guest at the Department of Interior ceremony where the final repeal legislation was signed by President Barack Obama.
However, a closer look at the facts reveals work that remains to be done.  Indeed, there are a few particularly disturbing ways in which the LGBT community remains vulnerable within the U.S. military, despite the fact that the repeal of "don't ask, don't tell" is a legislated reality – the law of the land.
The biggest pothole in 2010's winding road to the "don't ask, don't tell" repeal was the dropping of the nondiscrimination clause in regard to gay and lesbian soldiers.  A disturbing consequence is that even with repeal, gays and lesbians remain an unprotected class in the U.S. military.
One need only look at the GOP presidential debate audience in Orlando, where they booed a gay soldier asking about the repeal of "don't ask, don't tell," to realize that anti-gay sentiment doesn't simply disappear with the repeal of a homophobic law.  It is this lack of protection that will give some gay and lesbian soldiers pause when deciding whether to come out in their ranks.  Furthermore, it could potentially embolden homophobes in the military to subtly discriminate against gay and lesbian soldiers in regards to matters like promotions and salary increases, discrimination against which they as of now have no legal recourse.
Speaking of legal recourse, a recently filed lawsuit shines a harsh light on another gaping hole in equality for gay and lesbian soldiers:  the lack of spousal benefits for same-sex partners.  While the issue is indicative of a much larger fight against the Defense of Marriage Act, and for gay marriage, it remains a critical vulnerability for gay and lesbian service members and their partners, civilian or military.  In the midst of two wars, it is condescending and disingenuous to ignore the spouses of those who have been serving in silence for so long.  To do so places gay and lesbian soldiers and their partners into "separate but equal" status.
Though they are now acknowledged and free to live openly with their service member spouses, civilian partners are still denied benefits like medical coverage and ID cards that allow them to travel freely on bases. When both partners in a gay or lesbian relationship are serving on active duty, they currently have no recourse against different base assignments.  Heterosexual married U.S. military couples can  - and do - arrange to serve near one another, and in many cases they are encouraged and given support by military leadership.
Finally, the "don't ask, don't tell" repeal has focused on the lesbian, gay and bisexual service members while precious little conversation was had about the transgender service members who remain affected by discrimination within the ranks.  While the gay, lesbian and bisexual contingent of the community celebrates repeal, transgender people are still forced to serve in silence in a military that doesn't understand, respect or acknowledge their service.  As it stands now, repeal comes at the expense of the transgender community.
True equality for LGBT people in the U.S. military will not come without a nondiscrimination policy regarding sexual orientation and gender identity, full benefits for same-sex couples, and removal of the ban on open service by transgender individuals.  The "don't ask, don't tell" repeal cannot be seen as anything other than the first step. Gay and lesbian soldiers won't be fired for being gay, but they remain unable to receive the benefits their heterosexual counterparts get and legally vulnerable to homophobic discrimination. They exercise their freedom to tell at the cost of the continued silence of transgender soldiers.
The repeal of "don't ask, don't tell" is not equality.  It isn't enough and it isn't the end of the fight for equal rights for LGBT soldiers and veterans in the U.S. military.
It is the beginning.
The opinions expressed in this commentary are solely those of Rob Smith.