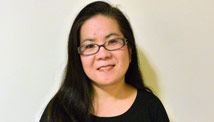 Editor's Note: Jeannie H. Lee has been a stay-at-home mom for 10 years. She received a Masters of Divinity degree from Yale Divinity School and previously worked as a community organizer with Church Women United.
By Jeannie H. Lee, Special to CNN
Something revolutionary has happened to me: Occupy.
Occupy Wall Street has radically transformed my life.
Until a month ago, I merely watched from afar, in print and on TV, as Occupy Wall Street took shape. There was nothing on the Occupy agenda that moved me into action.
That's changed. My participation at first was innocuous; I went down to Zuccotti Park out of curiosity. I've been a stay-at-home mom for years, but my past work as a community organizer had stirred my interest. I still wanted to help the movement for justice, especially as it relates to our children's futures.
The fire was truly lit under me when the phrase "marginalized communities" was used at one of the first Occupy organizational meetings I attended. Folks at the meeting kept saying how the "marginalized communities" had to come to Occupy, to "them," to Zuccotti Park, where New York's Occupy movement was based.
They were referring to people like me.
This reference – "marginalized communities" – enraged me. I posted on my Facebook wall, demanding that the Occupy Movement stop referring to me as marginalized. "I am not marginalized; you make me marginalized from your point of reference," I wrote. "I am proud to be an immigrant, Korean-American, Asian-American, woman, stay at home mom, living in Harlem-Washington Heights and I'm sure I'm forgetting other categories... you say I'm marginalized. Let's get rid of that word we use selectively for certain populations. None of us are marginalized. Others make us marginalized."
Then, I had my first encounter with the People of Color Caucus.
There's a variety of numbers on the racial demographics of the people occupying Wall Street. Fordham University conducted a survey of 301 respondents at Zuccotti Park in mid-October and found that 68% of protesters were white, 10% were black, 10% were Hispanic, and 7% were Asian. An OccupyWallSt.org survey of 5,124 protestors estimated that 81.2% consider themselves white, 6.8% Latino, 2.8% Asian, 3% mixed race and 1.6% black. Either way, those numbers don't represent national demographic figures. These numbers are, in fact, discouraging. So, I was glad to see that the People of Color caucus had come together and started to meet on a regular basis.
The first time I attended, I made it to only the last 30 minutes of the People of Color meeting, but it was enough. I was disappointed, troubled by what I witnessed. They were in the thick of discussing a proposal, to be presented to Occupy's General Assembly, to make the working group into a caucus.
They were essentially asking permission. That's what got me. What happened to self-determination?
But I couldn't just walk away. I had to stay. I had to be involved.
As a Korean-American, I go out of my way to find "my people." In this case, People of Color Caucus was the closest I was going to get and so I made it a personal mission to participate in this group. There was good turn out at the meeting, but not surprisingly, there weren't many Asian-Americans. We are reluctant to join general movements and historically, we organize within our own communities – much of this is due to language and cultural barriers. Although our number isn't high within People of Color Caucus, Asian-Americans have begun to organize themselves to address some of the Occupy Wall Street concerns unique to our communities.
No longer am I a bystander, but an active participant. Along with three mothers and friends, I started the 99% School, a virtual school which organizes events for children and families. We use the motto "Each one, teach one," an African proverb whereby each one is accountable to teach one whatever knowledge they've gained. Knowledge is determined by the collective community. In that spirit, the 99% School has organized teach-ins, an "Un-Columbus Day" at Zuccotti Park, where children reflected on the true origins of American occupation, and a Children's Brigade on November 17, when children and adults will march from Union Square to Foley Square in support of the Occupy movement.
Rareviews: Bringing black voices to Occupy Wall Street
I've gone to numerous Occupy meetings; People of Color Caucus, Women's Caucus, Outreach Working Group and more. Frankly, I'm exhausted. Trust me when I say that my household of four is still in shock with this change of events. I used to joke that I was the stay-at-home mom of two sons who never stayed at home, but now that's the truth.
Attendance at the last People of Color Caucus meeting was low, not because there is less interest, but because so many of the regular attendees were busy organizing and taking action within their own local communities. The low meeting attendance also reflects the dilemma members of the caucus face – distance. It takes me at least an hour to get to most Occupy meetings and that's on a good day. Many meetings are scheduled during the day, when many people work, or at night, when many parents like me can't participate.
This leads me back to the reason I got involved in the first place, to ensure that my sons will be governed by a true democracy and not a self-interested few with economic power.
Recently, I read one of my son's Marvel comic books to take a break from all of this heady stuff. The allegory reminded me that when it comes to righting wrongs, even the most unlikely, mismatched parties must align themselves together. Everyone is part of the center; no one is left out or marginalized because without a fully engaged democracy, the battle or war will be lost. In the case of Occupy, there can be no center determined by locale, racial identity, gender, sexual orientation, political party loyalty, agenda – the center is everywhere, everyone. No longer are there "marginalized communities" to reach out to. They're already engaged in the conversation.
It's a mind-boggling challenge only if you keep the center small. I challenge those who are at the "center" of Occupy, and everywhere and anywhere a "center" has been determined by a minority, to re-orient their mindset. Do that and everyone is already there. The outreach isn't as challenging – you won't feel like you have to bring the others to engage. They're already there. Right now, the way it is, it's a minority who has determined who is in or out and that's why so many are sitting on the fence or not engaging in the movement. The people - more than you'll ever imagine - are already there, but you must let go of controlling, of drawing lines, of making circles. Let that just be determined by the people, the 99%.
The opinions expressed in this commentary are solely those of Jeannie H. Lee.