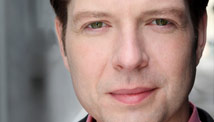 Editor's note: Fernando Espuelas is the host and managing editor of the national talk show "Fernando Espuelas" on Univision Radio. He is also a political analyst on television, print and online. Espuelas is a Henry Crown Fellow at the Aspen Institute.
By Fernando Espuelas, Special to CNN
(CNN) - In the GOP debates, it has been hard to watch as the candidates repeatedly tried to out-do each other in "quien es mas macho" when it comes to maltreating undocumented immigrants.
How refreshing, then, to hear former Speaker Newt Gingrich in the latest CNN debate get off the GOP rhetoric hate-train and speak to real solutions to real problems in our nation's broken immigration system.
Gingrich made a distinction between American families that may include undocumented people and people with no real ties to our society. He supports the Dream Act – one of the most American of ideas, the concept that innocent kids should not be held responsible for the actions of their parents, that they should be given the opportunity to serve our country as they earn their path to citizenship. Gingrich recognizes the humanity and moral import of never splitting up families – a family-centric value system that the Republican candidates loudly tout but seem ever-ready to toss when it comes to the "illegals."
Hearing the inheritors of the party of Lincoln characterize immigrants as "illegals," along with the dehumanizing rhetoric that passes for a policy discussion, denigrates everyone on that debate stage. It's pathetic to see the descendants of immigrants bashing people who have come to this country for refuge - economic and political - just as their own families did years before. Of course, the candidates say that their ancestors came to the United States "legally." If only they could visit their local library and learn a little bit about American history. Anybody without a visible disease could legally enter the United States until the early part of the 20th century - literally without papers.
To be clear, there is no illegal immigration lobby in America. Most people, including immigrants like me, see the 11 million undocumented people as the result of two factors.
First, there's America's insatiable appetite for low-wage workers. Second, there's the failure of other countries, principally Mexico, to reform their economies so that they are creating enough opportunities for their own citizens to thrive, thereby not effectively forcing them to emigrate to the United States in order to survive.
There is no question, though, that if Gingrich captures the nomination, he will face an uphill battle to capture the vote of Latinos, already alienated from the GOP by anti-Latino laws in Alabama, Arizona and South Carolina, among others. To hear him speak about undocumented immigrants as people – not "illegals" - was a refreshing break from the toxic rhetoric that had thus far dominated the Republican nominating process.
Even if the former speaker does not directly benefit from his common-sense view of immigration, he will have illuminated a path for future Republican candidates to be viable choices for the fast-growing American Latino electorate.
The opinions expressed in this commentary are solely those of Fernando Espuelas.