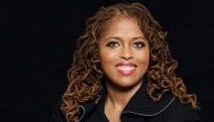 Editor's note: Carolyn Edgar is a lawyer and writer in New York City. She writes about social issues, parenting and relationships on her blog, Carolyn Edgar.
By Carolyn Edgar, Special to CNN
In a more logical political climate, Herman Cain's buffoonery and complete ignorance of foreign policy would have been enough to end his presidential campaign. But as is often the case in American politics, a never-ending sex scandal did what no amount of foreign policy missteps could – it caused Cain to "re-assess" his campaign.
In the midst of the wall-to-wall coverage, I am reminded of a free-wheeling discussion of race and politics that took place at a 2008 meeting of my Harlem book club. The author and social commentator Toure came to talk about his book, "Never Drank the Kool-Aid." He said the Democratic primary race between Barack Obama and Hillary Clinton would determine whether America was more racist or more sexist. In other words, who would be more palatable to the American people: a black man or a woman?
If Obama's clinching of the nomination - and eventually the presidency - indicated America may be more sexist than racist, Cain's presidential campaign all but proves it.
When Sharon Bialek, the first of Cain's accusers to go public, appeared with Gloria Allred to accuse the candidate of sexual harassment that bordered on sexual assault, many thought the attractive blonde's claims would be enough to cause Cain to throw in the towel.
"She's white," people whispered.
Thinking of Tiger Woods, I thought four white women accusing a black man, a presidential candidate nonetheless, of sexual harassment would be a difficult hurdle to overcome. Everyone I talked to was certain the Republican Party's conservative base would have a problem with "a black man messing with so many white women," as a friend put it.
We were all wrong.
Should Cain quit? Share your opinion on iReport
Some have argued that the sexual harassment allegations against Cain would have been taken less seriously if they had been lodged by black women instead of white women. Yet it's hard to imagine sexual harassment allegations being taken even less seriously than these were. Somehow, four women, all alleging similar behavior, were tarred with the same "not credible" brush. The Cain campaign even received a flood of donations after Bialek went public with her story. Their race was a non-factor.
Indeed, the news cycle had moved off of Cain's possible sexual indiscretions - until Ginger White came along.
In a bizarre twist, White's story of her alleged 13-year affair with Cain appeared to corroborate the sexual harassment claims of Cain's previous accusers. The parallels in White's and Bialek's accounts - drinks, explicit or tacit offers of hotel room romps, Cain's offers of financial assistance - suggest consistent patterns of behavior that are too hard to ignore. White said yes to Cain's advances; Bialek turned him down. If nothing else, the stories seem to confirm that Cain aggressively pursued women who were not his wife, belying his claim that "I never did anything inappropriate with anyone."
White says Cain was "very respectful" of her and that their relationship was entirely consensual. Yet she said that she came forward with her story because of the way Cain's previous accusers were being treated in the media.
"It bothered me that they were being demonized…that they were being treated like they were automatically lying," White said.
White's background is as messy as Bialek's, but the fact that a black woman's tale of an alleged affair was regarded as more credible than the sexual harassment claims of four white women says that race is far less a factor than many observers assumed it to be.
Cain's behavior, not the race of his accusers, was his undoing. But while America may, in fact, have made some slight progress on matters of race, it proves we still have a long, long way to go when it comes to sex and sexism.
The opinions expressed in this commentary are solely those of Carolyn Edgar.