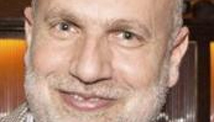 Editor's note: Dr. Paul Curtis Bellman is a physician in private practice in New York City and with New York Presbyterian Hospital.
By Dr. Paul Curtis Bellman, Special to CNN
(CNN) - As a physician who has been on the front lines of the HIV/AIDS epidemic since its beginning in 1981, I have taken care of thousands of HIV/AIDS patients. I believe that the key to stopping the epidemic now depends upon zeroing in on HIV/AIDS discrimination and stopping it cold.
The Centers for Disease Control and Prevention reported in August that the number of new HIV infections is stabilizing at 50,000 per year, but there is an "alarming increase among young, black gay and bisexual men."
In fact, there's a scandalous surge in new cases among blacks and Latinos - men and women - and young men who have sex with men. The CDC reported young, black men who have sex with men is the "only subpopulation to experience a sustained increase" between 2006 and 2009.
It affects women, too. The CDC recently estimated the risk of black women contracting HIV was 15 times greater than for white women. For Hispanic women, it was three times higher.
In America, the battle against HIV/AIDS is at a pivotal moment. The current administration has developed a national AIDS strategy that has laudable goals like increasing access to care. However, this is not ambitious enough in an era in which testing and treatment holds the promise to halt new infections. There are groundbreaking opportunities for change, opportunities we ought to seize.
Extraordinary progress in treatment means I can treat almost every single HIV-positive person in my medical practice with reasonably safe medications and ensure their long-term health and quality of life.
But few Americans, including medical professionals, know how effective state-of-the art HIV treatment is today. When an HIV-positive person is diagnosed and effectively treated, he or she can achieve an undetectable viral load. This reduction is so dramatic that HIV-positive persons on effective treatment might never transmit HIV. In one recent study, there was a 96% reduction in HIV transmission from an HIV-positive partner to an HIV-negative partner when the positive partner was on medication.
But, the medical capability is failing to adequately impact prevention. Many don't even know that they're HIV-positive. A CDC report showed one in five HIV-positive U.S. residents are unaware of their infection status and half fail to receive routine medical care.
Many patients still incorrectly assume that an HIV diagnosis means AIDS, and even imminent death. The reality is that AIDS only develops when an HIV diagnosis or treatment is delayed. Yet because of HIV discrimination, many choose not to know and not to let any one else know.
The stigma of HIV diagnosis brings loss of status, discrimination, economic disadvantage and even imprisonment. One African-American patient told me HIV is just one more excuse for a black man to be sent to jail. One of my Latino patients was fearful that getting tested and getting treated with expensive medications might somehow get back to his employer. I reassured him that this was unlikely because of confidentiality laws. Sure enough, he was fired after his employer made a remark about how expensive his insurance coverage had become.
Just recently, an academically qualified 13-year-old student was denied admission to a prestigious boarding school in Pennsylvania for the sole reason that he is HIV positive. The school's representatives cited fears that, although they encourage abstinence, he might sexually infect other students. The story was widely reported by the media, but it's a lesser-known fact that the boy is African-American.
Although the school's position is rightly regarded as preposterous by medical professionals and public health officials, it reflects a level of ignorance that fosters widespread discrimination and stigma. The fact is that this boy - who knows his status and is on effective treatment - is absolutely not a danger to anyone else. Nor are the hundreds of thousands of HIV-positive Americans, black or white, gay or straight, man or woman, who know their status and are on effective therapy.
But many HIV-positive people, especially minorities and women, lack access to proper medical care. To make things worse for America's low income HIV-positive population, eligibility for public assistance to pay for HIV/AIDS medications is usually only available once AIDS has developed. Our system lets people spread HIV, often unwittingly, as a matter of policy.
Due to all these factors, many black and Latino HIV-positive people first enter the health care system with complications of advanced AIDS. Delayed diagnosis and treatment leads to disability and a more complex set of chronic health care needs. This is a costly public health tragedy of the highest proportions, all the more so because it is preventable.
In July, the World AIDS conference is coming to Washington, D.C., one of the epicenters of the epidemic. The U.S. capital has the highest HIV rate in the country - the infection rate is the equivalent of that in of the Ivory Coast or Congo, according to 2009 estimates from UNAIDS.
The D.C. conference is a historic opportunity to advance HIV/AIDS prevention and treatment, one that couldn't have taken place before – until last year, HIV-positive non-citizens weren't allowed into the United States. African-Americans and Latinos need to be on the top of the agenda.
As a physician who has worked with a diverse patient community, I know that the essential component to eliminating new HIV infections and new AIDS cases is testing and treatment.
We need a medical leadership that fights for education and access to intelligent prevention and care. We need to be more vocal and effective advocates for the vulnerable black and Latino populations and young men who have sex with men at high risk for new HIV infections and preventable AIDS complications. We need to go forward with programs that by improving access to health care will save so much in lives and for our economy as healthy HIV positive individuals contribute much to society in the workplace.
We need to fight against the discrimination that fuels the epidemic and educate, empower and partner with the affected communities. We have been silent about this unfolding tragedy and we now have the ability to stop it.
The opinions expressed in this commentary are solely those of Paul Curtis Bellman