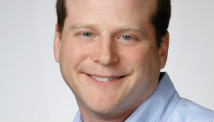 Editor's note: After Forbes contributor Gene Marks wrote a column entitled, "If I were a poor black kid," writer and comedian Baratunde Thurston responded with "Letter from a poor black kid" on CNN's In America blog. Marks responded Thursday with a letter to Thurston. A follow-up by Marks will appear in Forbes on Monday.
"Black in America: The New Promised Land – Silicon Valley" airs at 8 p.m. and 11 p.m. ET on December 18 on CNN.
Hi Baratunde,
Thanks for your piece – I thought it raised great points and continued the discussion. I wish you success with your new book too. And I read The Onion every day.
What do I know about being a "poor black kid?" Absolutely nothing. I'm a middle class white guy. But I went to school. So I know about that. And I'm in the business of technology. So I know about that.
How can any inner city kid even have the chance to overcome the inequality that our President spoke about and have a chance at some opportunity?
1. Study hard and get good grades.
2. Use technology to help you get good grades.
3. Apply to the best schools you can.
4. Get help from a school's guidance counselor.
5. Learn a good skill. This is what I said in my blog. I said this wasn't easy. It's brutally hard. And, unfortunately, it's not funny.
Will any of these kids read what I wrote in Forbes? Probably not. I'm hoping that educators, bloggers and most importantly parents do. Because it will be very tough for any kid to do it alone.
Regards,
Gene Marks