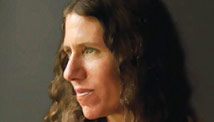 Editor's Note: Marianne Schnall is a journalist whose writings and interviews have appeared in The Huffington Post, The Women's Media Center, Glamour Magazine and O, The Oprah Magazine. She is also the co-founder and executive director of Feminist.com, as well as the co-founder of the environmental site EcoMall.com. Her new book is titled  "Daring to Be Ourselves: Influential Women Share Insights on Courage, Happiness and Finding Your Own Voice."
By Marianne Schnall, Special to CNN
It has been three years since we applauded Hillary Rodham Clinton's "18 million cracks in the glass ceiling" during the 2008 presidential campaign. However, there has been little progress for women in Washington to celebrate since then. In fact, the current statistics on women's representation in the U.S. government are pretty shocking: while women make up almost 51% of the U.S. population, they are only about 17% of Congress. The United States ranks 90th in the world in terms of women in national legislatures, behind countries such as Cuba, China, Iraq and Afghanistan. Heading into the 2012 election, there seems to not only be an absence of female leadership, but some discouraging trends, like that 17% - last year, for the first time in 30 years, the percentage of women in the House of Representatives actually went down.
Recently I had the opportunity to talk to some pioneering and influential women - political leaders, business executives, publishers and thinkers - and I asked them why they believe women have made such little momentum in Washington just four years after having a near presidential contender - and what we can do to get more women into the pipeline of political leadership.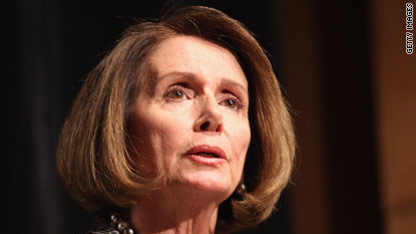 Nancy Pelosi, House Democratic leader, first female Speaker of the House
"As I've said before, you can lose the election but win the campaign, because even by running you've asserted your strength and authority. In her historic run for president, Hillary Clinton certainly helped crack what I like to call the 'marble ceiling,' which has largely kept women from the halls of power for hundreds of years.
I similarly hoped that becoming the first woman Speaker of the House would lead to more opportunities for those who came after me. But one woman can't do it all; America, as a nation, needs to make a decision that they want to see women leading. And women have to help women: to run for higher office, to succeed in business, and to excel. There's nothing more powerful than someone who has succeeded reaching back to lift up the next generation. I hope that we will help each other make history and progress.
Women bring a unique perspective to debates over policy. I hope that women will lead progress on all issues, because every single issue is a 'women's issue:' from the security of our country, to its economy, to prosperity around the world."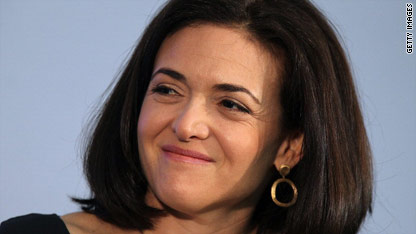 Sheryl Sandberg, chief operating officer of  Facebook

"The last Congressional election was the first election where women actually lost seats in Congress. And as I understand it, one of the challenges is getting women to want to run for office. And I think there are great groups out there trying to do more, but I think it goes to measurable differences between how men and women attribute accomplishment. If you look at how men and women attribute their success, men attribute success to their own intrinsic qualities, and women attribute success to extrinsic things like help from others or luck - or if it's intrinsic it's hard work. And so men often look at an opportunity or running for office and they say, 'I can do that' and women need more encouragement. And I think a lot of articles have been written about how men will volunteer to run for office and women won't. I think that's something we need to nudge along."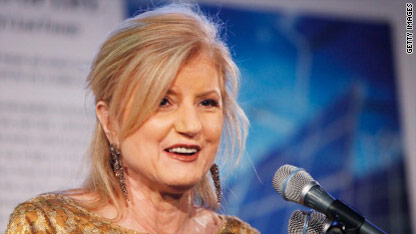 Arianna Huffington, president and editor in chief of The Huffington Post

"I think it's really what Sheryl Sandberg says to women, you know, 'Don't leave before you leave.' Stay engaged. If you are going to take time off to have children, that's great, but don't leave until that happens. And stay engaged at whatever level – it doesn't have to be elected office. There are many ways to be a leader."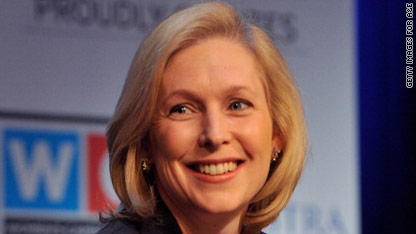 Kirsten Gillibrand, New York state senator, founder Off the Sidelines
"I don't know the reason why participation has stalled. Many organizations have done many studies, and one thing they've found is that women really need to be asked to participate – that they respond very well when they're asked to run for office. And the studies also show that when women do run, they win. That they do have the ability. They do have the tenacity. They do have the drive. They can raise the funds. So I think we need a call to action – we need to actually invite women to come to the table – ask them that we need them to come to the table both in corporate America and in political life, because we need their thoughts, views and guidance on these very important decisions that our country is making.
I think the most important message for women is that they can do it. That this is something that they can do. That you can find a way to balance a career and family – that there is a way that you can be part of the decision-making fabric of this country and still be a good mother. For a lot of women, that's the challenge – can I do both? Is it the right time in my family's life to take on these challenges? And my call to action is very comprehensive – do whatever you can do, it's a question of: are you voting? Are you being heard? Are there issues that you care about that you could advocate for and let your representatives know how important it is to you? Would you ever consider running for office? Really making that request of women's participation across the board."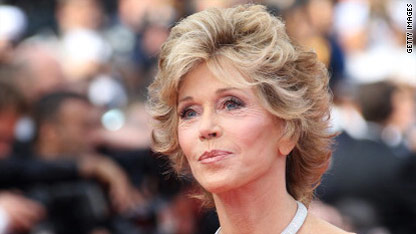 Jane Fonda, actress, activist and co-founder The Women's Media Center

"If the media shows women in a degrading, demeaning way, if violence is not taken seriously, if female candidates are covered in the context of how they look and what their hair is like and how they're dressed as opposed to how the male candidates are referred to, this has an impact on women and girls. Not always conscious – but it can't help but make us feel somehow we don't count as much. It's not a cognitive thing, it's a visceral response, I think.
One of our mottos and one of our programs is 'Name It, Change It' – if you don't know it exists and you don't give it a name to it, you don't do anything about it. Like in campaigns - we are going to see this a lot in the coming year. Women are treated differently than men when they're running for office. And it becomes very sexist and misogynist. So we name it in order to change it."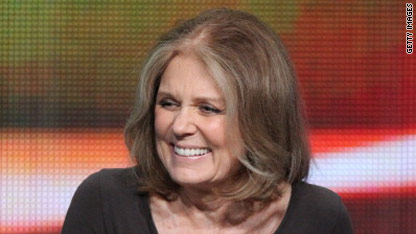 Gloria Steinem, author, activist, co-founder of Ms. Magazine and The Women's Media Center
"In the last election I supported Hillary Clinton because I thought she was simply the most experienced, but I felt it was too soon for a woman to win, and that may still be the case, even though she transformed people's ideas. Because we are raised by women and so we associate women with childhood. Men especially may feel regressed when they see a powerful woman. The last time they saw one they were 8. So one of the most helpful things we can do in the long-term is make sure that kids have loving and nurturing male figures as well as female figures, and authoritative and expert female figures, as well as male figures."