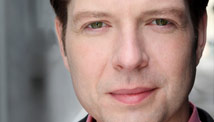 Editor's note: Fernando Espuelas is the host and managing editor of the national talk show "Fernando Espuelas" on Univision Radio. He is also a political analyst on television, print and online. Espuelas is a Henry Crown Fellow at the Aspen Institute
By Fernando Espuelas, Special to CNN
The Supreme Court's decision this week to review the constitutionality of Arizona's anti-immigrant law is a seminal moment for Americans of Latino descent. This case - like other historic cases before the court at critical moments, cases that redefined America's social compact - will have repercussions beyond whether Arizona gets to keep its racist law on the books. It is a test of whether America legislates racism.
Most Latinos across this country see the immigration laws passed in Arizona, Alabama and Georgia as an attack on Latinos, both Americans and undocumented immigrants.
As a radio talk show host, I speak every day with Americans who feel insulted by the cheap anti-immigrant rhetoric that has bled into our nation's political discourse. These callers are taken aback by the lack of attention given in the mainstream media to the human and economic costs of these new anti-immigrant laws: Children in Alabama being "registered" in schools as undocumented, water service denied to families because of their immigration status, people stopped by the police for looking like an undocumented immigrant. These are the building blocks of a police state.
Yes, the Arizona law and its brethren ostensibly target undocumented immigrants, now rechristened as Orwellian "illegals." The law charges a peace officer who has a "reasonable suspicion that the person is an alien" to determine the immigration status of that person and process accordingly.
Targeting undocumented people? Latinos are not buying this pretext. What's the basis of this suspicion? Short of seeing that someone is wearing an "I'm an Illegal" T-shirt, some visual discrimination has to take place for the police to act.
Will police stop people of a certain weight or height? Wearing new or old shoes? Of Hispanic descent or not? The answer is obvious.
It is impossible to enforce this law without racial profiling. A law that requires the active identification of people based on a "suspicion" that they may just be undocumented is, on its face, a racist law.
Arizona sheriff faces Justice Department allegations of discrimination
And then there are the people behind the Arizona law. While Arizona Governor Jan Brewer was front and center, ginning up fear - she claimed there was a wave of beheadings perpetrated by illegal immigrants, then withdrew it when she couldn't provide proof - the real creators are a group of anti-immigrant organizations.
There's the Federation for American Immigration Reform, which the Southern Poverty Law Center has classified as a "nativist hate group," the Immigration Reform Law Institute and  NumbersUSA. They all have ties to John Tanton, a retired Michigan ophthalmologist and major force in the anti-immigration movement.
Tanton was an environmental conservationist and population growth advocate who founded several groups aimed at reducing U.S. immigration levels, spearheaded efforts to make English the official language of the U.S. government, and founded The Social Contract Press, which publishes materials on the topics of immigration, population, conservation, and the "preservation and promotion of a shared American culture."
The modern immigration law movement is "almost entirely" Tanton's handiwork, the Southern Poverty Law Center says.
As all Americans begin to understand the freakish provenance of the Arizona law - the fruit of the rotten Tanton tree - the ultimate decision made by the Supreme Court will be a proxy for whether America will once again reject the moral failure of hate and racism, and embrace its true nature as the land of liberty and justice for all.
The Supreme Court's decision will electrify the Latino population in America.
If the court rules the law unconstitutional, as it should, we could be on the path of reconciliation, civility and normalcy.
But if the justices decide to uphold Arizona's law, similar laws will be enacted in other states. There will be massive economic dislocation, as has already occurred in Alabama and Georgia, because immigrants - a critical component of the economy - have fled. We will have surrendered our civil liberties by creating a police state in which citizens who look "foreign" will be subjected to an invasive level of scrutiny. Americans will be further divided across ethnic lines throughout an already fractured country.
You can make one bet: If the Arizona law is upheld, Latinos will fully engage the political system once and for all. They'll vote strategically to deny white supremacists and political puppets the position they need to execute a mission of racial purity.
The opinions expressed in this commentary are solely those of Fernando Espuelas.