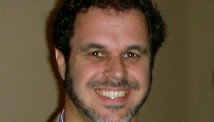 Editor's Note: David M. Hall, Ph.D., is the author of "BullyShield," an iPhone and Droid app, and the author of the book "Allies at Work: Creating a Lesbian, Gay, Bisexual, and Transgender Inclusive Work Environment." He teaches high school students as well as graduate courses on LGBT issues and bullying prevention. He can be reached at davidmhall.com or on Twitter @drdavidmhall.
By David M. Hall, Special to CNN
(CNN) - During the final Republican presidential debate in New Hampshire, Rick Santorum was asked how he would respond if his son told him he was gay.
"I would love him as much as I did the second before he said it," Santorum responded.
He received applause for this statement, which is surprising since loving our children is expected and should not merit applause. But further inquiry is necessary to understand whether Santorum would support his son in a way that would help him lead a healthy, productive, happy life.
In a 2003 interview, Santorum was asked how he would respond if one of his children were gay, and he stated that he would "point out to them what is the right thing to do. And we have many temptations to do things we shouldn't do. That doesn't mean we have to give in to those temptations... it doesn't mean you have to submit." Millions of parents across this country have similar feelings to Santorum. What Santorum and like-minded parents need to know is the immense harm that this response can cause their LGBT children.
I advise a high school Gay Straight Alliance and have seen the tremendous pain that some lesbian, gay, bisexual, and transgender students face when their parents send the message that their sexual orientation or gender identity or expression is wrong. One student was beaten and thrown out of his home when his father found out he was gay. His father still sends him emails telling him that he loves him and is welcome back into the family as soon as he becomes the person God made him.
Research cited by Caitlin Ryan of the Family Acceptance Project demonstrates that being treated with rejection at home results in a long list of problems: low self-esteem, limited social support, poor health, depression, substance abuse and suicide.
Ryan's research examined three degrees of acceptance: low, moderate, and high. She found that at each change in degree, there is a reduction in negative outcomes such as suicidal thoughts and attempts, risky sexual behavior, substance abuse, depression, and improvements to general health, social support and self-esteem.
So what can parents do if they do not want their child to suffer from these negative consequences but still believe that it is wrong to be lesbian, gay, bisexual, or transgender? Quite a lot, says Jody Huckabee, executive director of Parents Families and Friends of Lesbians and Gays, a national organization that supports families with LGBT children.
Huckabee cited specific examples that a parent can do even if they are struggling with their child being lesbian, gay, bisexual, or transgender:
•        Do not talk negatively about your child in front of other family members.
•        Do not isolate your child from the rest of the family.
•        Have conversations with your child about the harassment and bullying that takes place.
Huckabee explained, "Even if they have moral, religious, or cultural objections, if we can help them understand that there are some positive things they can do, they can reduce the negative impact and replace them with positive things. They have a much better chance of their child being successful."
That requires a household in which Santorum and like-minded parents must find a way to balance their ideology with their love of their child. What might that balance look like? That means no negative LGBT messages in front of your child – and hopefully even positive ones. It might also mean praying in private, where you can express your conflict. It means doing all that you can to create safe spaces for your child to be out. At the same time, you might be actively researching the struggles of like-minded parents.
There are degrees of allies on the road to acceptance. If Santorum would love his hypothetical son but reject that he is gay, that can cause great damage. Part of what makes someone a great ally is a commitment to personal growth.
LZ Granderson: I want to hate Santorum ... but I can't
Mary and Paul volunteered to have their story shared in this posting, but have requested pseudonyms to protect their family from rejection and discrimination. They live in the upper Midwest and were concerned about their daughter, who is in eighth grade. One day, their child sent them an email on the way to school: Although born biologically female, she explained in the email that she was actually a boy.
Mary and Paul both felt loss and confusion. Paul was convinced it was a phase and Mary felt similar: "I had some doubts about whether this was a lifelong thing. I challenged my child a lot: 'How do you know you're not just a girl who's a tomboy.'"
Mary and Paul were terrified over the possibility of hate crimes, substance abuse, and suicide. The family sought therapy, and Mary and Paul developed greater step-by-step understanding and acceptance.
Paul wanted to be supportive but struggled: "You've known a daughter since she was born, and suddenly she's gone. The other thing is the fear and anxiety of friends and family. Who's going to cut us off?"
Mary's mother did not accept the situation, and made things even more difficult for Mary.
"I felt like mom put me in a position where I pick her or my child. I felt like I lost my Mom and my daughter at the same time."
She was losing a mother due to ideology and a daughter due to her child's gender transition. They lost some family, friends, and their place of worship.
Mary and Paul both recall different moments when they reached acceptance. For Mary, it occurred when therapists showed charts from an evaluation that supported her child's male identity. Paul's moment was when others said of his child, "He looks so much more sure of himself, so much more confident."
Their support may have been life saving.
Mary and Paul love and support their child. They were able to show that love while taking their own baby steps toward acceptance.
In the 2003 interview, Santorum said that he wants to help his children in a way "that would lead them to a better and happier life." Sadly, Santorum's instincts of how he would respond to his son being gay are the opposite of what his child needs to lead a happy and better life. If his views have evolved to be less rejecting, I am asking him to speak up. He is in a unique position to reach millions of parents who could provide life-saving support for their children.
If Santorum is not ready to accept his hypothetical gay son, he has options other than rejection. There are baby steps that he can take.
While they may not be the ideal reaction that his child needs, research demonstrates that these steps will help ensure the "better and happier life" that Santorum would want for a child he loves.
The opinions expressed in this commentary are solely those of David M. Hall.