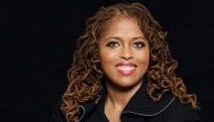 Editor's note: Carolyn Edgar is a lawyer and writer in New York City. She writes about social issues, parenting and relationships on her blog, Carolyn Edgar.
By Carolyn Edgar, Special to CNN
(CNN) - Whenever a person – usually, a black person – raises the issue of race, that person is frequently accused of "playing the race card." The whole notion of race as a trump card that black people use to unfair advantage is puzzling enough. But one of the lingering dichotomies of American politics is that black people who raise the topic of race are often accused of making racial reprimands to their advantage, while whites who do the same thing, are not.
Take, for example, the racial rhetoric that has once again resurfaced among Republican presidential candidates. Just before the Iowa caucuses, Rick Santorum told a group in Iowa that he "didn't want to make black people's lives better by giving them somebody else's money." Santorum later clarified – or rather, confused – his remarks by claiming he was misquoted, indicating he had said "blah" instead of "black." Whether or not one finds Santorum's explanation plausible, the "blah" people most often accused of by Republicans of living off of other people's tax dollars are black and Hispanic.
Santorum may have backed off his remarks for fear of sounding openly prejudiced towards black people, but Newt Gingrich has no such compunction.
Gingrich has proposed that poor children train as apprentice janitors in schools, and defended the proposal while campaigning in Iowa, despite widespread criticism. Gingrich even brought in Donald Trump, friend to "the blacks," to lend his "Apprentice" expertise to the cause. By claiming that "really poor children in really poor neighborhoods have no habits of working and have nobody around them who works," except in connection with crime, Gingrich made it clear his comments were not directed to poor people in rural communities. Later, Gingrich further clarified which poor children he was referring to by tying his apprentice idea to black teen unemployment statistics.
Recent U.S. Bureau of Labor Statistics figures show unemployment among Americans ages 16 to 19 overall at 23.1%, and at 42.3% for black teens. If high teen unemployment means kids are growing up without the work ethic that will enable them to be productive members of society as adults, it makes no sense to discuss teen unemployment as the inevitable result of black kids surrounded by idle adults on welfare. Moreover, although the black unemployment rate remains unreasonably high at 15.8% - nearly double the national average - it is clear that the majority of black Americans are not idle welfare recipients, and it is insulting to characterize them as such.
Gingrich has also jumped on the entitlement bandwagon. For weeks, Gingrich has referred to President Obama as a "food stamp president." In New Hampshire, Gingrich took it one step further, calling Obama "the best food stamp president in American history." The food stamp comment, of course, serves not only as a criticism of the President's so-called "entitlement" policies, but also reminds the electorate that Obama's single mother briefly raised the President on food stamps. Gingrich could have kept his criticisms race-neutral and focused his arguments on Obama's policies. Instead, Gingrich told the New Hampshire crowd that he was willing to even go to the NAACP convention "and talk about why the African-American community should demand paychecks and not be satisfied with food stamps."
As is often pointed out, non-Hispanic whites comprise the majority of Supplemental Nutrition Assistance Program, or "food stamp," recipients. If every single black recipient of food stamps were removed from the rolls, participation in the food stamp program overall would decrease by only one-third. Reducing overall participation in the food stamp program could be discussed without resort to racial politics, but somehow never is. Gingrich and Santorum's criticism of only black recipients of public assistance qualifies as "playing the race card" to denigrate blacks.
Gingrich and Santorum aren't the only Republicans who should be called out for playing the race card. Mitt Romney hasn't talked about food stamps as openly as Gingrich and Santorum. However, in a recent USA Today op-ed, Romney wrote: "Over the past three years, Barack Obama has been replacing our merit-based society with an entitlement society." Romney used softer language, but his words echo Gingrich's "food stamp president" charge.
Ron Paul has tried to distance himself from the openly racist Ron Paul Newsletters that bear his name. One of those newsletters claims the L.A. riots ended only when rioters stopped to pick up their welfare checks, and opined that if the checks had never arrived, "the blacks would have fully privatized the welfare state through continued looting." Even if one believes Paul's claim that he had nothing to do with the writing of the newsletters, it's worth remembering that Obama was castigated for the controversial statements made by his former pastor Jeremiah Wright, with no record of Obama having endorsed the statements. If linking Obama to his pastor's words made sense, it makes just as much sense, if not more, to use the Ron Paul Newsletters which not only bear Paul's name, but of which he once boasted, to examine Paul's views on race and question whether he is qualified to govern a diverse electorate.
The only Republican to be accused of playing the race card is Herman Cain, the only black Republican candidate, who suspended his campaign amid various sex scandals. Cain caught flak for pointing out that the name of Rick Perry's family hunting lodge – a name that contained a racial slur – was troubling. If Cain could be accused of playing the race card for pointing out the obvious, there's no reason similar charges couldn't be levied against the Republican Party strategy of using racial prejudice and fear to mobilize party faithfuls.
If invoking race, or pointing out a racial component of a social issue, is an odious practice, then it is equally offensive whether done by blacks or whites. If such a thing as the "race card" exists, then blacks and whites alike should be called out for dealing it. The better practice, of course, would be to do away with the term "race card" altogether – a term that stifles discussion and debate over race, in much the same way the term "political correctness" once did, and the way that labeling every racial reference as "racist" and "racism" still does.