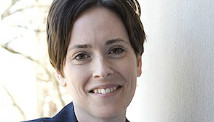 Editor's note: Jeannette Cox is an associate professor of law at the University of Dayton who teaches employment discrimination. Her recent work analyzes the relationship between the Americans with Disabilities Act and traditional civil rights laws. She presented her paper "Pregnancy as 'Disability' and the Amended Americans with Disabilities Act" on January 5, at the American Association of Law Schools annual meeting in Washington.
By Jeannette Cox, Special to CNN
(CNN) - In most of the country, employers can force pregnant workers out of the workplace when their pregnancy interferes with their normal job duties.
Heather Wiseman, a retail sales associate, lost her job because consuming water while working, an activity necessary to maintain a healthy pregnancy, violated store policy.
Victoria Serednyj, a nursing home activity director, lost her job because her pregnancy interfered with her ability to lift heavy tables. Her employer terminated her employment even though lifting tables "took up a small part, roughly five to 10 minutes" of her day and her co-workers volunteered to perform this task.
Workers covered by the Americans with Disabilities Act, by contrast, can continue working despite their physical limitations.
The Americans with Disabilities Amendments Act of 2008 broadened the ADA to include many short-term and relatively minor physical conditions. Pregnant women who experience comparable physical limitations should also have the opportunity to receive accommodations that will enable them to continue working.