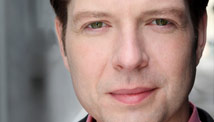 Editor's note: Fernando Espuelas is the host and managing editor of the national talk show "Fernando Espuelas" on Univision Radio. He is also a political analyst on television, print and online. Espuelas is a Henry Crown Fellow at the Aspen Institute.
Watch In America's documentary about the race to capture the Latino Vote on CNN, October 2012.
By Fernando Espuelas, Special to CNN
(CNN) - Republican political lore has it that Latinos are natural GOP voters. Family-oriented and deeply religious in many cases, Latinos would seem to be a natural segment of the electorate to connect with the Republican social conservative ethos that dominates today's GOP.
But voting patterns have shown a different reality – so far, American Latinos have tended, election after election, to prefer Democratic candidates by wide margins. In the last presidential election cycle, for example, Barack Obama captured 67% of the Latino vote to John McCain's 31%. In key swing states such as Florida, Colorado, Nevada and New Mexico, Latinos provided Obama's margin of victory.
It is clear, as we head into November's national election, that it will be very difficult for either the eventual GOP nominee or the president to win the election without a strong showing among this growing group of voters. Candidates are eagerly reaching out to Latino voters in South Carolina and Florida with Spanish-language ads and targeted events.
Yet, when I speak with Republican strategists, smart people with records of success in electing candidates, I am struck by how little they seem to know about American Latinos.
I hear the same theory over and over – American Latinos are like everybody else, interested primarily in economic issues and education. And there is truth to this. But then again, who isn't focused on economic issues? Or which group of Americans thinks that the crisis in our public education system is irrelevant?
Perhaps not as evident to these strategists is the enormous cost to the Republican Party of the avalanche of anti-immigrant rhetoric and legislation that has erupted across the country since Obama's election. The infamous Arizona anti-immigrant law, which can only be effectively enforced through racial profiling, stands as a powerful symbol of intolerance.
The copycat laws sponsored by GOP legislators that have sprung up in Alabama, Georgia and South Carolina reinforce the idea that the Republican Party is the political umbrella for deeply offensive legislation that denigrates the dignity of Americans of Latino descent, even as the laws' authors claim that such legislation is focused on "illegals" - itself a term that is deeply offensive to many Latinos.
The several GOP debates in which the candidates competed to outdo each other as to who would build the tallest, most deadly border fence were a stark reminder of American political reality: You cannot win the Republican nomination for president unless you are a hard-liner on immigration.
Never mind that President George W. Bush bet the Crawford ranch on comprehensive immigration reform in 2006. At the time, Bush said "there needs to be a comprehensive bill in order for us to achieve the objective...And the objective is, on the one hand, protect our borders, and, on the other hand, never lose sight of the thing that makes America unique, which is we're a land of immigrants and that we're not going to discriminate against people."
And forget that Republican uber-icon Ronald Reagan found the idea of a border fence as antithetical to American values. As Reagan said in his farewell address, "I've spoken of the shining city all my political life, but I don't know if I ever quite communicated what I saw when I said it. But in my mind it was a tall, proud city built on rocks stronger than oceans, windswept, God-blessed and teeming with people of all kinds living in harmony and peace; a city with free ports that hummed with commerce and creativity. And if there had to be city walls, the walls had doors and the doors were open to anyone with the will and heart to get here."
Evangelicals, with Latino evangelicals among them, recently settled on Rick Santorum as a candidate, but the decision wasn't as simple as showing up and repeating dog-whistle bromides about God and family. As National Journal recently reported: "Evangelical Hispanics, in particular, are looking for Republicans whom they feel comfortable supporting ... Religious conservatives say they wish more Republicans would adopt a moderate tone on immigration in the vein of [George W.] Bush. They also aren't shy about supporting Obama's immigration efforts."
Can Republicans appeal to more Latinos than they've been able to attract in past elections? Of course.
But the Republican Party needs to connect the dots. Newt Gingrich, who said he makes a distinction between American families with some members who are undocumented and people with no ties to our society,  just picked up the endorsement of the nation's largest Hispanic Republican group, Somos Republicans. Immigration policy is as important to the Latino community as social issues are to evangelicals. As the Rev. Gabriel Salguero, president of the National Latino Evangelical Coalition, said, the Arizona style anti-immigrant laws "are not just or moral laws, they make no sense and they don't benefit either the nation or families."
It is time for Republicans to truly stand up for Ronald Reagan's values and end the poisonous anti-immigrant rhetoric. Not only could they then win more Latino votes, they may even bring our divided country together.
The opinions expressed in this commentary are solely those of Fernando Espuelas.