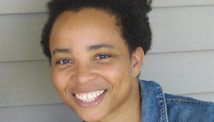 Editor's note: Sana Butler is a contributor to Newsweek magazine and wrote "Sugar of the Crop: My Journey to Find the Children of Slaves," about her 10-year search to find and interview the last surviving children of slaves. Those original interview tapes will be stored in the Smithsonian's National Museum of African American History and Culture. 
By Sana Butler, Special to CNN
(CNN) - The next few days will determine if "Red Tails," the World War II action film about the Tuskegee Airmen, is a box office success. But the story of the Airmen's real-life courage is already in the record book that counts: history.
Few can argue the Tuskegee Airmen were one of the best fighting groups in the United States Air Force, then called U.S Army Air Force. Their record speaks for itself.
In a 2005 speech to introduce bipartisan legislation awarding the unit a Congressional Gold Medal, Michigan Senator Carl Levin pointed out that the Tuskegee Airmen's superior skills during combat missions landed them in history books as the first aerial unit to sink a battleship with only machine guns.
In fact, white U.S bomber pilots and crew would put in specific requests to be escorted over Europe by Tuskegee pilots because of their respected record.
But due to the politics of collective memory, African-American heroes are often left out of the American story.
I learned this when I was independently confirmed information collected during my interviews with the children of slaves. Over 10 years, I found some 40 sons and daughters whose parents were born before 1865.
One interview in particular stands out as an example of the failure to document significant historical contributions made by black Americans during the founding formative years.
The interview was with 102-year-old William Lincoln Dunlap in Mira Loma, California. I spent most of the week asking questions about his grandfather, former Mississippi state Senator George Washington Albright.
Born in 1846 in Holly Springs, Albright spoke English, Portuguese and Spanish and was an oilman in Los Angeles before the Rockefeller family forced him to sell his land.
He was a state senator by 1874, but outside a freshman photo, little evidence exists about his voting record or speeches.
As a local legislative historian pointed out, white Democratic colleagues set out to erase the existence of African-Americans in the state Senate by ordering the destruction of public records that referenced them. This revision of history was not uncommon in capitol buildings throughout the south.
During my interview with Albright's grandson, William Lincoln Dunlap mentioned that his grandfather was also a member of the "4-Ls", known as Lincoln's Legal Loyal League.
Members of the league were responsible for telling "the slaves that they were free, to keep them informed and in readiness to assist the Union." They also were spies for the North in the early days of the Civil War, before slaves were allowed to carry weapons.
"We had to work in dead secrecy," Albright told a newspaper in 1937. "We had knocks and signs and passwords."
Albright said the clandestine league started when he was 15, after "a committee of six went to Washington to see Lincoln." And he named the six: Frederick Douglass, John Langston, James Lynch, and three white abolitionists, Henry Ward Beecher, Charles Sumner and Harriet Beecher Stowe.
Excited and intrigued, I emailed the curator at the Abraham Lincoln Presidential Library and Museum in Illinois to learn more: I had never heard of such of an organized committee run by slaves.
The curator's response: "The outright lies of people in the 1890s astound me, and after that, well, one gives latitude to older people whose memories invent their past for them ... this, too, likely falls into another category of historical re-creation: seeing an outcome from chaos, some will assign a planned movement that brought about that outcome."
But with additional investigation, I found that the comments from a "old" Mr. Albright were, in fact, correct. I found a book written in 1883 by U.S. Secret Service Chief Allan Pinkerton, based on classified and de-classified papers prepared for President Lincoln. In "The Spy of the Rebellion," Pinkerton tells of "trusty" Loyal League messenger that had direct access to him and his office.
And while 4-Ls aren't as well-known as the Tuskegee Airmen, their existence was also critical in American war victories.
In fact, slaves were considered to be enemy number one by Confederate General Robert E. Lee in the early days of the Civil War, even before they signed up to join the Union Army. In a letter in 1863, Lee wrote: "The chief source of information to the enemy is through our Negroes."
I share this history when I visit colleges and universities during Black History Month. Every time, without fail, eyes pop open when I tell students about Mr. Dunlap and his grandfather, even at historically black institutions.
Thanks to the movie "Red Tails," more will know about the Tuskegee Airmen. But there are many more American heroes' stories to tell.
The opinions expressed in this commentary are solely those of Sana Butler.