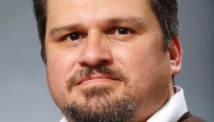 Editor's note: Ruben Navarrette Jr. is  a CNN.com contributor and a nationally syndicated columnist.  
Watch In America's documentary about the race to capture the Latino vote on CNN in October 2012.
By Ruben Navarrette Jr., CNN contributor
(CNN) - On behalf of all those Latino voters who have figured out that the Obama administration is the most hostile to Latino immigrants of any administration in the last half century and who are looking for an alternative, let me say this to the Republican presidential candidates: "Bienvenidos to Florida! Now, behave yourselves."
Like the saying goes, for everything there is a season. And as far as the Republican hopefuls are concerned, for every primary state, there is a makeover. After campaigning in three states with infinitesimally small Latino populations - the last of which, South Carolina, had red meat on the menu since it recently passed a tough anti-illegal immigration law - the next state in the queue is Florida, where voters go to the polls on January 31 and where the Hispanic population is substantial.
According to the Census Bureau, the Hispanic population in Florida grew by an astonishing 57% in the last 10 years. Hispanics now account for 22.5% of Floridians, compared with 16.3% of the entire U.S. population.
Why candidates want the Cuban vote
But that's only half the story. Florida's Latino population was once made up almost entirely of conservative Cuban-Americans in South Florida, around Miami, who almost always vote Republican. But in a dramatic change, it now also contains a large number of liberal Puerto Ricans in central Florida, around Orlando, who are more likely to vote Democratic. Mix in large numbers of Nicaraguans, Mexicans and Brazilians and you have a spicy Latin stew that won't be easy to pander to with one message.