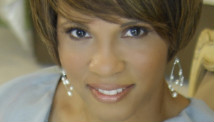 Editor's note: Sophia A. Nelson, Esq., is the author of "Black Woman Redefined: Dispelling Myths and Discovering Fulfillment in the Age of Michelle Obama" She is a blogger and contributor to media outlets such as Essence, Heart & Soul, USATODAY, Fox News and NPR.
By Sophia A. Nelson, Special to CNN
Finally!  The American media is beginning to take a sober and candid look at the real lives of 21st century black women, beyond the stereotypical and often angry images portrayed of us on TV reality shows or in the media. Shows like "The Real Housewives of Atlanta", "The Game" and "Basketball Wives" portray us as morally loose, angry and even physically violent. Rap video vixens show our young sisters' bodies writhing and shaking their rumps wildly.  And movies like "The Help," Oscar-nominated or not, and Tyler Perry's "For Colored Girls" portray us either through a historical lens as the saintly and weary mammy who saves the day for everyone but herself or as broken, battered, confused, too independent or too driven.
The truth is we are none of those things. Not really.  Sure we have bad days.  Sure we make bad choices.  Sure we get angry.  Doesn't everyone? We are human after all. So why, then, are we the only group of women on the planet to have been so deftly defined and labeled as "angry" all the time? I suggest it is because we have never really defined ourselves and that needs to change.
Black women living in the "Age of Michelle Obama" are normal, everyday women, who want what everyone wants: love, connection, great relationships, a great mate, a strong and personal relationship with their creator (GOD), success in our careers, marriage (if it comes), babies (if they come), good health, happiness and fulfillment.
A recent Washington Post-Kaiser Family Foundation survey on black women affirms many of my book's findings relative to black women, but we also have some divergent points because the focus of my Accomplished Black Women Sample Survey was more specifically on college-educated, professional black women. This is a critical difference because black women who are educated have taken the brunt of criticism around not living balanced and fulfilled lives (i.e. not being able to find and keep a man, marry and have children.)  Now thanks to Michelle Obama, we can be seen as a norm, and no longer the "exception."
Here's what my book's survey's national sample n=1000 (+/3) and college-educated black female sample (n=540) shared relative to how  Michelle Obama is changing things:
• 87% of the black female survey respondents believe that First Lady Michelle Obama has helped dispel negative stereotypes of accomplished black women in America and 75% of black male (n=211) respondents agreed with that sentiment.
• The top descriptor words used in the 1,000 sample of all Americans (which included men, women, whites, blacks, Latinos) to describe Mrs. Obama chose the following words: wife & mother (82%), intelligent (76%), strong-willed (71%), and accomplished (70%).
• The top descriptor words the ABW Sample Survey respondent used to describe Mrs. Obama: intelligent (40%), accomplished (35%), wife and mother (28%), inspiring (26%), and role model (23%).
• Overall white men had the least favorable opinions of Mrs. Obama (21%) stating that they felt she had been "made over," and women in general (across racial lines) had more favorable responses toward her to a variety of questions posed about the first lady's impact.
Nevertheless, I am glad to see the national news media finally turn a serious eye to such an important subject matter. I was frankly starting to lose hope as a lone voice crying out in the proverbial wilderness. It has been a difficult journey trying to redefine the images of black women in America, particularly the image of the so-called "career driven" black woman who is supposedly destined to be childless and alone.
Kris Marsh: Where is the black middle class?
As we begin to re-define the Strong Black Woman, I wanted to weigh in on a few points that I think are critical takeaways that all Americans should consider as they befriend, work with, admire, date, support, and love black women.
• Our story as women is a unique journey forged through slavery, Jim Crow and the civil rights movement. It is unparalleled by our white sisters - or by other women of color to be candid. To truly "get us" America can no longer ignore our context. History often shapes stereotypes and labels.
• Black women are smart, compassionate, loving and giving. We hold it down everyday, while carrying the unique burden of both race and gender stereotypes on our backs daily. It ain't easy, folks, and sometimes, yes, we do get angry.
• Mrs. Obama is a game changer for black women of a new generation because she is the living, breathing embodiment of success, wellness, family, achievement, compassion, strength, and positivity all in perfect balance.
The bottom line: Black women are neither angry and strident, nor invisible and to be taken for granted. Paraphrasing what Miss Celie says in the movie, "The Color Purple": We may be black, and we may be perceived as "ugly," but we are here.
And Mrs. Obama's wonderful and balanced legacy ensures that we are here to stay.
The opinions expressed in this commentary are solely those of Sophia A. Nelson.