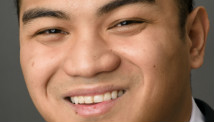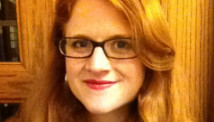 Editor's note: Christopher Lapinig and Katie Chamblee are law students in the Worker and Immigrant Rights Advocacy Clinic at Yale Law School, which represents plaintiffs in the civil rights lawsuit against the East Heaven Police Department.
By Christopher Lapinig and Katie Chamblee, Special to CNN
(CNN) - On Tuesday, following the indictment of four East Haven police officers for violating the civil rights of Latinos, Mayor Joseph Maturo responded to a question about what he planned to do for the Latino community by saying he might have tacos for dinner. He deserved the vehement backlash that followed.
But the mayor's insensitivity to the seriousness of the problem is only the tip of the iceberg. His comments epitomize a town leadership that has refused to recognize Latinos as full members of the community who are entitled to the full protection of the law.
Police Chief Leonard Gallo's retirement announcement today is the first step toward dismantling the toxic culture that has sanctioned police misconduct for years. Town police have failed to fulfill their constitutional obligation to protect the rights of all members of the East Haven community. Indeed, they have relegated Latinos to the back of the bus.
East Haven's history of racial strife is long and brutal. In 1997, East Haven police chased a 21-year-old, unarmed black man and fatally shot him at close range. Gallo promoted the shooting officer to sergeant. The NAACP launched a boycott. A subsequent lawsuit unearthed a history of police brutality and prejudice; police softball shirts, for example, that depicted officers handcuffing caricatured gang members on a cruiser with the caption, "Boyz On The Hood."
But even this public scrutiny failed to generate change. In 2008, reports surfaced that East Haven police officers were harassing Latinos and targeting Latino drivers for traffic stops. Then, in February 2009, community leader Father James Manship was arrested while trying to document police harassment of Latino shopkeepers.
The Worker and Immigrant Rights Advocacy Clinic at Yale Law School filed a complaint with the U.S. Department of Justice Civil Rights Division on behalf of Father Manship's church. Last month, after a more than two-year long investigation, the Department of Justice issued a scathing report, finding that discriminatory policing practices were "longstanding" and "deeply-rooted" in the department's culture.
This history of abuse and marginalization will not be remedied by after-the-fact apologies or a public relations campaign. It is actions - not words - that need to change in East Haven.
Gallo's resignation was necessary, but it is not enough. The allegations documented in the criminal indictments, the civil rights lawsuit that Father Manship and Latino residents have filed, and the Department of Justice report make it abundantly clear: nothing short of a top-to-bottom overhaul can fix the East Haven Police Department.
The opinions expressed in this column are solely those of Christopher Lapinig and Katie Chamblee.