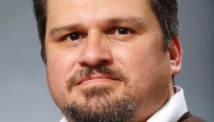 Editor's note: Ruben Navarrette Jr. is a CNN.com contributor and a nationally syndicated columnist.
By Ruben Navarrette Jr., CNN Contributor
Miami, Florida (CNN) - Responding angrily to a campaign ad from Newt Gingrich accusing him of being anti-immigrant, Mitt Romney insisted during last week's Republican debate at the University of North Florida in Jacksonville that he has no problem with immigrants.
Perhaps not. But the dishonest and cynical way in which the former governor of Massachusetts has dealt with the immigration issue on the campaign trail shows that he has a problem being consistent.
In Iowa, New Hampshire and South Carolina, Romney attacked Texas Gov. Rick Perry and former House Speaker Newt Gingrich for immigration proposals that Romney said amounted to "amnesty" for illegal immigrants.
But last week, in Florida, where Hispanics account for 22.5 percent of the population, we caught a glimpse of a kinder and gentler Romney. He told the Hispanic Leadership Network, a center-right group, that he would create a "temporary worker permit" for the estimated 11 million illegal immigrants in the United States.