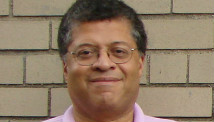 Editor's note: Gene Seymour has written about movies, music and culture for The New York Times, Newsday, Entertainment Weekly and The Washington Post. He lives in Brooklyn, New York.
(CNN) - The 1970s were the first full decade after civil rights legislation all but obliterated racial segregation in the United States. And it was in large part because of this great sea change that a bright, bold flowering of African-American popular culture affecting music, movies, fashion, television, sports and literature burst forth, its impact resonating with a breadth and force that had never been witnessed before - or seen since.
Don Cornelius, who was found dead Wednesday, at age 75, in his Los Angeles home, was one of the significant figures of this transformative era.
As the creator and longtime host of the TV music-and-dance show, "Soul Train," Cornelius took an established broadcast genre of dancing teenagers, hit records and live performances by pop stars and infused it with assertively African-American style and attitude so electrifying that its appeal crossed racial, ethnic and even generational lines.