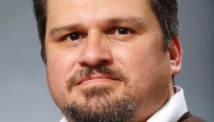 Editor's note: Ruben Navarrette Jr. is a CNN.com contributor and a nationally syndicated columnist.
By Ruben Navarrette Jr. , CNN Contributor
San Diego (CNN) - On the eve of the Nevada caucus, here's some advice to Newt Gingrich: If you still want to draw contrasts with Mitt Romney over immigration, don't toss in your cards. Double down.
Why? Because you're not in Florida anymore.
In the Sunshine State, Gingrich used a controversial and hard-hitting ad to try to paint Mitt Romney as "anti-immigrant." The goal was to weaken the frontrunner's support with Hispanic voters. Despite the fact it made some party loyalists nervous, the label fit. Romney got carried away in the GOP primary, railing against anything resembling "amnesty" in an attempt to offer himself as the preferred candidate for the hostile, intolerant, and frightened. There's a reason that Romney was endorsed by Kansas Secretary of State Kris Kobach, an opportunistic, anti-illegal immigration zealot who helped write many of the constitutionally challenged pieces of legislation clogging up the federal courts in a half dozen states.
Thus, Gingrich had the right strategy. And yet it backfired. Members of the Hispanic establishment in Florida criticized him and demanded he pull the ad. So what went wrong? Ethnicity and geography played a key role in the Florida result.