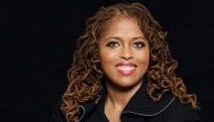 Editor's note: Carolyn Edgar is a lawyer and writer in New York City. She writes about social issues, parenting and relationships on her blog, Carolyn Edgar.
By Carolyn Edgar, Special to CNN
Now that Bishop Eddie Long has apologized to the Anti-Defamation League for a service at his New Birth Missionary Baptist Church that purported to crown him a "king," one has to wonder what Long was thinking.
With all the scandal that has surrounded him recently, Long and the New Birth leadership should have anticipated that the video of the New Birth service would attract a great deal of attention, including from Jewish groups. Even if Long were unfamiliar with Jewish rituals and traditions, he might have guessed that having himself wrapped up in a Torah scroll might be considered controversial. Long rightly apologized to the Anti-Defamation League for misusing the holy Hebrew scriptures and Jewish rituals in his "coronation" ceremony.
However, Long still owes some apologies.
First, he owes his New Birth congregation an apology. Long should have apologized to his church a long time ago for the scandal that originally rocked New Birth. When four young men who were former members of New Birth accused Long of coercing them into sexual relationships as teens and young adults, Long vehemently denied the charges. Later, he quietly settled with the plaintiffs. He has not admitted guilt, but he also has not refuted the charges in a way that removes even the most basic doubt. Long should have stepped down from his position as head of New Birth. Instead, he returned after a brief hiatus, and sought to restore his congregation's belief in his leadership by subjecting his church to a ritual without foundation in either the Christian or the Jewish faith – in which it was claimed that Long has a "king chromosome," among many outrageous assertions. It is clear that those who remained faithful to New Birth wanted to see their disgraced leader returned to his former power and authority. Long could have orchestrated a service that uplifted him spiritually and gave his members reason to cheer without including made-up Jewish rituals. Instead, Long perpetrated a fraud on the people who stuck by him and his church long after many others, including Rev. Bernice King, a daughter of Martin Luther King Jr., left.
Second, Long owes an apology to Christians. As offended as members of the Jewish community may have been by the New Birth service, it was equally offensive to Christians. Many people noted that Jesus Christ refused kingship, yet Long had the hubris to participate in a ceremony that claimed to make him some kind of king. In his apology, Long retreated by saying he is "a mere servant of God," but he needs to do more, and apologize to the Christian community for a service many Christians also found abhorrent.
Third, Long owes an apology to the city of Atlanta and the community at large. New Birth is far bigger than Bishop Eddie Long. According to the New Birth website, the New Birth organization includes a seminary, a K-12 Christian academy, and a number of outreach ministries, including a student ministry, an athletic ministry, and a college ministry. New Birth provides many valuable services to the community that will be lost if the church implodes under the weight of its leader's pride and outsized ego.
Long is unlikely to issue any further apologies, and his church and community are unlikely to demand any. The Christian church has a longstanding tradition of "touch not mine anointed" – a Bible verse widely interpreted to mean that those chosen by God cannot be attacked by man. Some believe any criticism of a person "anointed" by God – such as a pastor like Long – violates this principle. However, when a religious leader acts in a way that is contrary to Scripture, as Long did in the coronation ceremony, his or her actions are ripe for censure. Long may not show any further public remorse, but one hopes he is receiving private counsel, spiritual and otherwise, from people who have not only Long's best interests, but the best interests of those he was called to serve, at heart.
The opinions expressed are solely those of Carolyn Edgar.