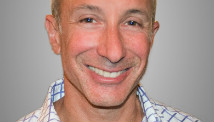 Editor's Note: Philip Rafshoon is the founder, former president and general manager of Outwrite Bookstore and Coffeehouse in Atlanta.  The LGBT bookstore closed last month.
 By Philip Rafshoon, Special to CNN
On November 5, 1993, we were proud to open Outwrite, Atlanta's gay and lesbian bookstore and coffeehouse. At the time, Atlanta was the largest city in the country that did not have a bookstore geared to the LGBT community. Fresh out of a 10-year stint in the computer industry, I was a Georgia Tech graduate and almost-native Atlantan who, with others, saw a need to have a space in this progressive southern city where our community could congregate, in the day as well as the night, in an environment that promoted literacy and the arts. Writings by, for, and about gay men and lesbians were exploding at the time and the opening of Outwrite was an instant success.
We started by guiding writers and hosting author events. Local, national and upcoming literary stars - such as Felice Picano, Nicola Griffith, Andrew Holleran, James Earl Hardy, Jim Grimsley,  and E. Lynn Harris – all spoke in the early days. And we hosted an unprecedented 1500 person book signing for Olympic superstar Greg Louganis.
Less than three years later, three months before the 1996 Olympic games, we found a new location that was a much larger space.  It was situated at a major intersection in Atlanta's Midtown neighborhood that had traditionally been the center of our community, our own "gay ghetto." The corner at Piedmont and Tenth was quiet, with a fenced-in used car rental store on one side and  a boarded up disco on another. We converted the abandoned club, uncovering the windows and creating  a wide open space for the neighborhood and our community. With a giant window featuring our rainbow logo and the big words "gay and lesbian," we became the most open LGBT landmark in the city and one of the most visible ones in the world.
The city's and the neighborhood's population exploded and the new location brought us wider recognition. We created weekly empowerment lunches where community leaders and activists could discuss and argue the important issues of the day over a cup of coffee, a sandwich, soup, and dessert. We partnered with and supported a broad spectrum of community organizations to raise awareness of their mission, events, and fundraisers. We became an essential stopping point for elected officials, and those seeking office, to connect with our community, learn about the issues that were important to us and gather our support.
We hosted events with the biggest names in literature such as Edmund White, David Leavitt, Pearl Cleage, Bret Easton Ellis, David Sedaris, Augusten  Burroughs, Armistead Maupin, Christopher Rice, Josh Kilmer-Turcell, Jackie Collins, Gregory Maguire and celebrities such as CNN's Don Lemon, Leslie Jordan, Tabatha Coffey, Meredith Baxter, Chaz Bono, Tammy Faye Baker, Lance Bass, Maureen McCormick, Carson Kressley, RuPaul, Roseanne Barr and Chelsea Handler.
But most of all, we were that big, prominent LGBT town square in a Southern city where everyone knew this was the destination place for information about our lives, organizations, and daily happenings of interest to all. When there were challenges in our community, such as the 1997 bombing of a lesbian bar, the Otherside Lounge, or there was a call for celebration, such as the end of the sodomy laws, Outwrite was the gathering place for our community.
Along the way, the world digitized and people began meeting and communicating online and with social media. Community spaces gradually seemed less critical to socializing as they were in the past. Amazon.com began dominating the retail world and bookstores around the country started to struggle. And, as in many of the LGBT communities around the country, our  Midtown neighborhood gentrified. Many of the newcomers were not a part of the LGBT community.
As Outwrite became one of the last handful of LGBT bookstores in the country, people would travel from further distances to visit us and participate in the daily community experience.
In May of 2011 we let our community know about our own financial struggle brought on by long term economic conditions and changes in the book industry. It had finally made the rent at our location unaffordable and our future uncertain.
People rushed in, stepped up, volunteered, and offered incredible levels of support and ideas for new business models that bookstores and other community businesses around the country were adopting. Hundreds would come in weekly and tell us how important Outwrite was - and is. Many spoke of how the location was a symbol of strength and diversity in the city.
But it wasn't enough. We had run out of time to turn the financial situation around. By the end of January we had to close Outwrite for good, putting 10 employees in our community out of jobs and leaving the most recognizable LGBT community landmark empty.
So where does that leave the LGBT community in Atlanta and how will it affect our place in this city's future?
For now, we will not have that one centrally located place that an LGBT newcomer to the city knows where to visit.  We will not have that visible spot where someone coming out can go to to find an ear, a helping hand or that one-on-one conversation about where to go, what to do, and where to go for help and services. There will not be a one-stop shop for great and unique author, community and celebrity events in such a high profile and highly trafficked location. And our regulars who came in on a daily basis will not have that central place to go that was part of their daily routine.
Some say that's not necessarily a bad thing. As gays have gained more acceptance, there is no need for gay neighborhoods or businesses. We are free to be out anywhere we like and don't need to live in, or even visit, a gay neighborhood.
That's  true for some, but not for all. For each person who is comfortable being out and proud, there is still at least one person who is not comfortable. All of our booksellers in the past nine months heard daily from people who still strongly desire the gay community experience and need it more than just during Gay  Pride each year.
Other minority communities such as African-American, Jewish, and other ethnic communities have their own neighborhoods, institutions and their own visible landmarks, most notably churches, temples, mosques  and synagogues, but also, shops, restaurants, bars, and clubs. While these groups are able to fit into more places than ever, there will always be the need for these neighborhoods and landmarks around the world, places to go for support, fellowship,  and celebration. The same will always be true for the LGBT community.
Some of our largest LGBT cities around the world including New York, San Francisco, and Los Angles have lost their LGBT bookstores. It makes it more challenging for the gay literary community to connect. But these cities have strong and visible LGBT community centers, where organizations can meet and residents and visitors can come in on a regular basis.
In Atlanta, the Phillip Rush Center has begun that role. Named after a good friend and strong community organizer, it is the home to vital community organizations and provides meeting space to groups on a regular basis. It needs our support so that it can grow into one of the strongest community centers in the world. It needs our funding to ensure that it can own its own building and be visible and strong right in the center of our city
Already, other LGBT  businesses and organizations are preparing to step up  to fill the void left by the closing of Outwrite. Our community must  learn the value of supporting our own LGBT resources.  Money spent in our own LGBT businesses  goes right back into our community. That isn't  the case with online retailers and national chain stores.
Around the country, many independent bookstores are beginning to do well again as large chains lose out to online retailers. Those communities understand the importance and the strength that shopping local and shopping independent bring to their communities.
While there may not be such a prominent LGBT landmark at Piedmont and Tenth any longer, we can strive to make sure that the changes made by having Outwrite there for so long will be sustained. By supporting our own businesses and organizations first we can help maintain a cohesive, flourishing community.
And, sooner or later, a stronger, bigger, and even longer-lasting LGBT landmark will emerge.
The opinions expressed are soley those of Philip Rafshoon.