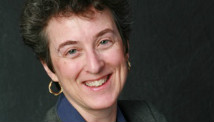 Editor's Note: Jennifer C. Pizer is the legal director and the Arnold D. Kassoy Senior Scholar of Law at The Williams Institute at UCLA School of Law, a national research center on sexual orientation and gender identity law and public policy. 
By Jennifer Pizer, Special to CNN
In California, same-sex couples again are celebrating in the streets. Some probably have started making wedding plans.  The largest federal appeals court, the Ninth Circuit, has become the first to strike down a state's exclusion of same-sex couples from marriage.
Proposition 8, approved by California voters in November 2008, violates the federal equality rights of same-sex couples. It passed thanks to campaign messages designed to scare voters into taking away gay couples' right to marry. And it serves no legitimate purpose. So concluded two of the three judges deciding the case, with reasoning that promises national impact whether or not this case goes to the U.S. Supreme Court.  Writing for himself and Judge Michael Hawkins, and capturing what many Californians have come to believe since the 2008 vote, Judge Stephen Reinhardt said:  "Proposition 8 works a meaningful harm to gays and lesbians, by denying to their committed lifelong relationships the societal status conveyed by the designation of 'marriage.'"
The court has put its decision on hold to allow the Prop 8 side to seek review by more Ninth Circuit judges or the U.S. Supreme Court, so there will be no California marriage licenses for gay couples in the short term.  Still, members of the LGBT community are feeling vindicated and confident.
What does Tuesday's decision mean for same-sex couples who want to marry in California? For those in other states? Is it likely to be the last word in this case?
As commentators have been saying, it is a narrow ruling based meticulously on California-specific facts and law. It does not answer the big constitutional questions decided by Judge Vaughn Walker after the January 2010 trial: Do same-sex couples have the same fundamental right as others to marry the person they love? Should anti-gay laws be viewed with constitutional suspicion or deference? These are important questions in federal law, but they must wait.
Instead, except for its historic punch-line that same-sex couples must be allowed to marry inCalifornia, the decision did not break new legal ground. It applies the analysis used by the U.S. Supreme Court back in 1996 when striking down Colorado's anti-gay Amendment 2, which eliminated local protections against sexual orientation discrimination. Like Prop 8, Amendment 2 was passed by popular vote and withdrew from lesbian, gay and bisexual people rights that non-gay people continued to enjoy. Tuesday's Prop 8 decision compares the messaging used in the Colorado and California initiative campaigns, concluding they used the same anti-gay myths – especially that gay people, and information about gay people, pose threats to children – similarly to inspire fear and motivate voters to an ultimately unconstitutional end.
Jeffrey Toobin: What Proposition 8 ruling means for California, other states
Justice Anthony Kennedy is widely seen as the key swing vote on the U.S. Supreme Court. He wrote the Colorado Amendment 2 decision. By using Justice Kennedy's analysis as the roadmap for invalidating Prop 8, the Ninth Circuit has made it less likely the Supreme Court will grant review, and more likely the plaintiffs will win if the case goes up.
But if this analysis is more than 15 years old, why would it have national impact now? Tuesday's conclusion that Prop 8 is invalid in part because campaign messaging was intended to manipulate and mislead may prove relevant as campaigns urge voters inNorth Carolina and Minnesota to insert anti-gay limitations into those states' constitutions. Likewise, voters in Maine and Washington are likely to be asked via November ballot measures whether to open marriage to same-sex couples, and those opposing also may be tempted to recycle those "successful" Prop 8-style ads.
Tuesday's decision focuses on unique California circumstances and the heavier burden to explain withdrawing existing rights than failing to provide them in the first place. So the constitutional critique of Prop 8 does not mean the North Carolinaand Minnesota measures necessarily are unconstitutional. Nor are the marriage restrictions passed by voters in dozens of other states, necessarily.  But Tuesday's decision reinforces the questions more Americans are asking about whether majorities should be voting on the rights of a small minority, especially about a right seen as precious by so many.
Another part of the Ninth Circuit's decision has potential impacts, if indirect, in at least eight other states. By deciding California has no legitimate reasons for allowing same-sex couples the same rights and duties as different-sex couples, but withholding the equal dignity of marriage, the court gives support to those pushing other states that have a similar system. At present, five have civil union laws  - Delaware, Hawaii, Illinios, New Jersey and Rhode Island - and three have broad domestic partnership laws like California's – Nevada, Oregon and Washington. Tuesday's decision does not mean those laws are automatically invalid, because it relies so much on California-specific facts. But, for example, to advocates now urging New Jersey's state courts, legislature and Governor Chris Christie to acknowledge the inadequacy of the civil union scheme there, the Ninth Circuit's assessment of why marriage matters can only boost their cause.
About California's system, Tuesday's majority wrote, "A rose by any other name may smell as sweet, but to the couple desiring to enter into a committed lifelong relationship, a marriage by the name of 'registered domestic partnership' does not. … It is the designation of 'marriage' itself that expresses validation, by the state and the community, and that serves as a symbol, like a wedding ceremony or a wedding ring, of something profoundly important." Put more whimsically, the court observed, "Had Marilyn Monroe's film been called 'How to Register a Domestic Partnership with a Millionaire,' it would not have conveyed the same meaning as did her famous movie, even though the underlying drama for same-sex couples is no different."
There was dissent; Judge Randy Smith opts for an exceedingly deferential form of constitutional review. He finds the arguments about heterosexual procreation and parenting sufficiently plausible that he thinks the courts should not block the majority's allocation of rights between groups.  The Ninth Circuit, as I said, is the largest federal appeals court, and many of its members may share this view. If the full Circuit is asked to review the case and agrees to do so,California's same-sex fiancés and fiancées may have at least another year added to their wait.
The U.S. Supreme Court also has become very conservative. Five justices might agree with Judge Smith because they believe marriage is sufficiently different from the rights denied to gay people by other laws - like Colorado's Amendment 2 - that the Supreme Court has struck down. The many pages of Tuesday's decision devoted to California history and law lessen the relevance for other states and reduce the likelihood of Supreme Court interest. But, there's still reason to think some justices may find the case irresistible. It only takes four to grant review.
First, there are implications for states that have restricted marriage by popular votes, especially those with a lesser status for same-sex couples. Second, of course, is the intense coast-to-coast interest in whether and how states can retain rules denying gay couples who want to marry.
And then there is California's size and influence. According to the U.S. Census, there are roughly 100,000 same-sex couples living in California. About 30,000 California children have same-sex parents. And, based on studies of other states by my Williams Institute colleagues, about 25,000 California same-sex couples probably will marry within three years of Tuesday's decision taking effect, if it does. They would join a similar number who already are legally married under California law.
Twenty-five-thousand more same-sex weddings would mean nearly $290 million in related spending for California businesses, with sizeable sales tax revenues and licensing fees flowing to public treasuries. It would mean 2,600 new jobs. The lifting of social stigma would have positive emotional and health effects both for these couples and their families.
These figures do not dictate the contours of the Equal Protection clause. But they may shed light on why California's elected leaders decided Prop 8 inflicts considerable harm while not serving any legitimate public purposes. They certainly confirm that many lesbians and gay men couple-up, become parents, and celebrate their love and hopes for the future as heterosexuals do.
Will more Ninth Circuit judges want to ponder these issues in print? Will at least four High Court justices decide even this California-specific analysis should receive their review?
Given the determination of Prop 8's defenders, I'm not betting on June weddings this year.
The opinions expressed are solely those of Jennifer C. Pizer.