By Sarah Springer, CNN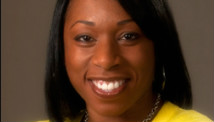 (CNN) – When Stacey McBride- Irby, a long-time Barbie lover and designer, noticed that her 4-year-old daughter wasn't playing with dolls, she became concerned.   
"As a little girl my Barbie dolls were all Caucasian. But, that didn't really bother me because I was looking at her as my fantasy world. She was the actress, she was in soap operas, she was getting dressed up to go to a party," McBride-Irby said. "But times are changing."
McBride-Irby realized at age 13 that she had a passion for doll design, and years later, she made it her career.
While working for Mattel, she created designs for Barbie and the iconic doll's friends, Disney princesses, rock star Barbies and her own innovation, "So In Style" Barbie, a line that features African-American Barbies that that resemble those of black women - different skin tones, fuller lips, one doll with curlier hair.
Her "So In Style" creations will be shown with some unique hairstyles at the Bronner Bros. Hair Show in Atlanta this month, but after 15 years, McBride-Irby is now on to another adventure: Her own doll company.
Last year, she began working on the One World Doll Project with business partner Trent Daniel. The company creates multicultural dolls as a way to promote positive self-images and empowerment for young women and girls of color.
The company launched with two collector's dolls that support Barack Obama's 2012 election, and the company will be selling more multicultural dolls, called Prettie Girls, this fall. There's Lena, an African-American; Valencia, a Latina; Kimani, an African; Dahlia, a Middle Eastern doll and Alexie, a white doll.
Barbie gets a natural hair makeover
"The One World Doll Project is not only offering African-American dolls, but dolls of color around the world," McBride-Irby said. "My dolls are going to have real stories, making girls feel more positive in their self-image."
McBride-Irby and Daniel said they'll feature the dolls in music videos, on national tours and a TV show that is set to star and be produced by former "Fresh Prince of Bel Air" actress Tatyana Ali.
Here is what McBride-Irby had to say about the company and the new line of dolls.
CNN: How did you get started designing dolls for Mattel?
Stacey McBride-Irby: As a little girl Barbie was my favorite doll. She actually inspired me to become a fashion designer. Soon after I stopped playing with dolls I started researching fashion and that's when I realized that I could be a doll designer. I interviewed with Mattel, where one of the first African-American doll designers interviewed me, and I was hired as her assistant.
 CNN: Are there many of women of color in the industry?
 McBride-Irby: No. And maybe that's where the lack of (African-American dolls) comes from-others not knowing how to represent African-American doll design. So, that's why I think Mattel finally decided to let me take the reigns and create the "So In Style" line.
 CNN: What is "So In Style" and how did you start the line with Mattel?
McBride-Irby: I was asked to design the Alpha Kappa Alpha doll, which was honoring the first African-American sorority for their centennial year. I was so inspired by creating an African-American doll that had so much meaning, and that kind of pushed me to create the "So In Style" dolls. That, along with my daughter.
My daughter was around 4 at the time and I noticed she wasn't playing with dolls as much as I did, and I'm wondering "What is going on with her?" So, I realized maybe it was because the doll didn't look like her, or didn't represent her. So, that also inspired me to pitch my concepts to Mattel.
CNN: There are people who criticized your "So In Style" line of dolls because you gave them straight long hair instead natural curly looks. What are your thoughts on that?
McBride-Irby: When I was a little girl it didn't bother me that I was playing with a white doll. I enjoyed playing with her, and I learned a lot from the doll play. I feel it's the adults; I keep getting those comments from mostly women who don't play with dolls anymore and my main focus on keeping the hair long and straight was that three-year-olds wanted to comb the hair. Their main focus is to brush and comb the hair and they can't do that with a short curlier style. So, my main focus was to attract the little girls.
 CNN: What made you want to start working with the One World Doll Project?
McBride-Irby: After designing (at Mattel) for 15 years I was actually inspired by my founder Trent Daniel and he wanted to take the designing of the doll to a whole other level.