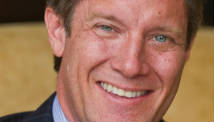 Editor's note: Charles Garcia is the CEO of Garcia Trujillo, a business focused on the Hispanic market, and the author of "Leadership Lessons of the White House Fellows." A native of the Republic of Panama, he now lives in Florida. Watch Garcia on Friday in the 9 a.m. hour on CNN Newsroom.
By Charles Garcia, Special to CNN
(CNN) - Former Gov. Jeb Bush recently argued in an op-ed that Hispanic voters will represent the margin of victory in the 15 swing states that will decide who will win the race for the White House. Is his political intuition right? And if it is, how do both parties significantly increase their chances of winning the Hispanic vote?
Determining what qualifies as a swing state is not an exact science, but the best estimate nine months out is as follows: Arizona, Colorado, Florida, Indiana, Iowa, Michigan, Missouri, Nevada, New Hampshire, New Mexico, North Carolina, Ohio, Pennsylvania, Virginia and Wisconsin.