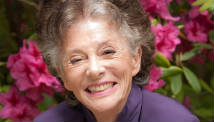 Editor's note: Stephanie Coontz teaches family studies at The Evergreen State College in Olympia, Washington, and co-chairs the Council on Contemporary Families. Her most recent book is A Strange Stirring: The Feminine Mystique and AmericanWomen at the Dawn of the 1960s (BasicBooks).
By Stephanie Coontz, Special to CNN
(CNN) - Presidential candidate Rick Santorum is unhappy with last week's compromise over whether Catholic institutions should be required to cover contraception for their employees, arguing that birth control "shouldn't be covered by insurance at all." The issue, Santorum claims, is "economic liberty."But in the past he has made his real objection clear, categorizing contraception as "a license to do things in a sexual realm that is counter to how things are supposed to be."
Taken together with statements Santorum made in his 2005 book, "It Takes a Family: Conservatism and the Common Good," his opposition to contraception (as well as to abortion, even in the case of rape) seems part and parcel of a deep hostility toward efforts to empower women and enhance their status. He has shown nothing but contempt for what his book called the "radical" feminist "pitch" that "men and women be given an equal opportunity to make it to the top in the workplace." So perhaps it's not surprising that at the time of publication he did not list his wife as a co-author or contributor, although when asked last week about this and other comments on working mothers, he now says his wife wrote that part of the book.