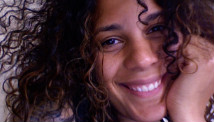 Editor's Note: Raquel Cepeda is an award-winning journalist, documentary filmmaker and author of the forthcoming book, "i, latina?: My Year of Tripping Through my Ancestral DNA, Running The Fukú Down, and Making Peace with my Dad along the Way" (Atria, Simon & Schuster). She's currently in production on "Before I Deconstruct", a documentary exploring Latino-American identity through the eyes of teenage girls from a Bronx, NY-based suicide prevention program. Follow her on Twitter @RaquelCepeda.
On February 15, Vanessa Satten, the editor-in chief of XXL Magazine responded again to the growing furor and calls for her resignation. Read her statement here.
By Raquel Cepeda, Special to CNN
(CNN) – Here, some "fatherly advice" for middle school aged boys from one Todd Anthony Shaw: "You push her up against the wall," and then, "You take your finger and put a little spit on it and you stick your finger in her underwear and you rub it on there and watch what happens."
No, the man isn't a convicted child sex offender or pornographer. He isn't a New York City teacher's aide accused of lewd acts with a minor, either.  Shaw is Too $hort, a 45 year-old hip-hop artist who became a household name when he stepped onto the scene in the early 1980s.
So, when my dear friend and colleague, author Joan Morgan—she coined the term "hip-hop feminism" in 1999—tweeted me a link to a story in which the rapper, on XXL magazine's website, gave boys advice on how to "turn girls out," I thought it must have been a mistake.
Surely, something like this wouldn't happen today.  Our aging hip-hop artists have become adults now, businessmen, television executives, stockholders, and excellent, responsible fathers like Eminem, Run-D.M.C.'s Rev. Run, Sean "Diddy" Combs, Master P, and Jay-Z.  I mean, have you heard the man rap about the euphoric rites of passage that is fatherhood on his chart-busting track "Glory"? We know better, now, don't we?
Apparently, Too $hort and, more predictably, XXL magazine proved that I was sorely wrong.
This week, a barrage of tweets have come in from hip-hop's literary feminists. The writer and filmmaker Dream Hampton tweeted, "There's a war on Black girls @XXLStaff let us know where they stand by posting this near-criminal @TooShort video."  Joan Morgan tweeted under her handle, @milfinainteasy, "Really wondering why when it comes to violating the bodies and spirits of black women and children are apologies expected to be enough?"  Veteran journalist Kierna Mayo, co-founder of the multicultural women's magazine, Honey (which went out of business after being bought out by Harris Publishing, also the publisher of XXL Magazine) and current editor-in-chief at Ebony.com tweeted, "So this is why hip hop is STILL conflicting for a sis…"
I haven't visited XXL's website or looked at an issue of the magazine for years now because, unlike its motto, XXL hasn't been "hip-hop on a higher level" for quite some time now.  This most irresponsible move to date by the magazine's staff has succeeded in doing just the opposite, dragging hip-hop culture down to an impossibly low standard.  And the effects may ripple down to a vulnerable demographic: young Black and Latina girls.
"Teenage girls, and particularly girls of color, are an extremely vulnerable population for sexual assault.  Forty-four percent of rape victims are under the age of 18; and according to a new study conducted by researchers at Black Women's Blueprint, 60 percent of African-American women have been sexually assaulted by the age of 18," states Dr. Salamishah Tillet, a rape survivor and co-founder of A Long Walk Home, a nonprofit organization that uses art therapy and the visual and performing arts to end violence against girls and women."  Moreover, unlike adult survivors, teen girls are less likely to report crimes of sexual assault while also having fewer medical, legal, and community resources to help them heal when they do come forward."
"The truth is that this is not the first time XXL has cultivated a climate of misogyny in its pages—that is a long-standing tradition," Morgan wrote me via text, "But to run a video by a 45 year-old man that targets an unquestionably vulnerable demographic, 12-14 year-olds…calls into question not only Satten's ability to lead but the potential casualties bound to occur as the magazine repeatedly fails to identify its bottom line."
The "Satten" Joan Morgan is referring to is XXL's female editor-in-chief, Vanessa Satten, who shifted the blame onto her staff.  In the form of an update, Satten offered a weak sort-of-kind-of-maybe-apology: "I am disappointed that an employee decided to post it and I am putting internal procedures in place to make sure content like this does not go on the site.  The video goes against my value system and represents poor judgment on behalf of the individual who posted it."  How's that for taking responsibility?
As for Too $hort, he released an apology on the aforementioned magazine's site—the video was taken down—that partially reads, "Just coming from a man who wants to see young people get ahead in life, I'm gonna do my best to help and not hurt.  If you're a young man or a kid who looks up to me, don't get caught up in the pimp, player, gangster hip-hop personas.  Just be yourself."
The timing couldn't be worse.  "Within this context, Too $hort's comments are not only inappropriate, but dangerous, not only vile, but violent," adds Dr. Tillet, who is currently an assistant professor of English and Africana Studies at the University of Pennsylvania, "[a]nd another cruel reminder, during February, the month of Teen Dating Violence Prevention, that extraordinary violence against girls has become the most ordinary of crimes."
Morgan, along with a growing list of women, myself included, are demanding Vanessa Satten's immediate resignation or firing from her post at XXL magazine for her hand at promoting rape against our teenaged girls.
Here, a few ways in which we can let our voices be heard:
To contact Harris Publications directly:
1115 Broadway
New York, NY 10010-3450
Tel. 212-807-7100
Fax 212-924-2352
Or contact Too $hort and/or Vanessa Satten directly on Twitter.
To sign the online petition sponsored by People Against Medial Violence, follow this link: http://www.thepetitionsite.com/1/xxl-magazine-and-its-assault-on-women-and-girls/
The opinions expressed in this commentary are solely those of Raquel Cepeda.