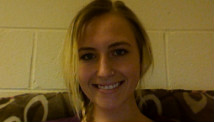 Editor's Note: Karalen L. Morthole is a senior majoring in political science at Catholic University of America.
An opposing view can be read here.
By Karalen L. Morthole, Special to CNN
(CNN) - I have been a Catholic my whole life. Baptized as a baby and confirmed in the seventh grade, I attended weekly catechism classes and received a Jesuit education. Never once did the opinion of the church on a person's use of contraceptives surface.
In high school, I was prescribed birth control to balance my hormones. I suffered from terrible mood swings that had negative effects on my relationship with my family and got me into trouble with teachers. I also experienced menstrual cramps so painful as to be debilitating; sometimes, they left me unable to move.
My mother, a devout Catholic, had no problem with my taking birth control, because she recognized the dramatic effects this simple medication had on my life. Birth control gave me a new, healthy and balanced way to live. As a 22-year-old woman, I am able to think more rationally because of birth control.