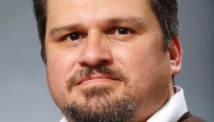 Editor's note: Ruben Navarrette Jr. is a CNN.com contributor and a nationally syndicated columnist.

By Ruben Navarrette Jr., CNN Contributor
San Diego, California (CNN) - Condescension is never appetizing. Not even when it's wrapped around a chimichanga.
A political food fight broke out this week when Washington Post columnist Dana Milbank essentially wrote in a column that the Republican Party had nothing left to offer Latino voters other than the chimichanga.
Let me set the table. Milbank was making a point that I've made dozens of times myself: Given the nation's demographics and the direction they're headed, the GOP is on a suicide mission if it continues to alienate Hispanics.