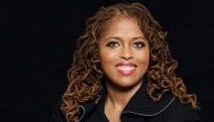 Editor's note: Carolyn Edgar is a lawyer and writer in New York City. She writes about social issues, parenting and relationships on her blog, Carolyn Edgar.  You can follow her on Twitter @carolynedgar.
On February 15, Vanessa Satten, the editor-in chief of XXL Magazine responded again to the growing furor and calls for her resignation.  Read her statement here.
By Carolyn Edgar, Special to CNN
(CNN) – Outrage continues to build over a video that ran on the magazine XXL's website featuring the rapper Too $hort dispensing advice to middle-school boys on how to "turn girls out."
As the mother of a teenage girl and a pre-teen boy, I found the video abhorrent because it promotes sexual violence against young women. As a lawyer, I found both the video and XXL's publication of it irresponsible and reckless.
A boy who took Too $hort's advice could find himself in real trouble, because the behavior he encourages may, in fact, violate a multitude of state and federal laws.  Pushing a girl against a wall and sticking a finger inside her underwear would likely constitute sexual harassment and/or a criminal charge of sexual assault.
Sexual harassment in schools is a violation of Title IX, the federal statute that prohibits discrimination in schools on the basis of sex. Schools that receive federal funding are required under Title IX to take action against sexual harassment. Most school districts have enacted policies prohibiting sexual harassment as part of their Title IX enforcement obligations. For example, in the New York City Department of Education Discipline Code, punishment for sexual harassment ranges from a parent conference to suspension, and even expulsion in some cases. The victim may also have other avenues for legal recourse, including filing a complaint with the Department of Education's Office for Civil Rights, or filing a lawsuit in federal court.
In addition to violating Title IX and school policy, the behavior Too $hort advocates could be criminal. The rapper directed his advice at boys in middle and early high school. Children in these grades generally are legally below the age of consent. The age of consent to sexual contact in the United States varies by state, but generally ranges from 16 to 18. Consent is a factor in the majority of sex crimes. Depending on the ages of the victim and the perpetrator, the conduct advocated in the video could meet the description of a number of felony and misdemeanor criminal acts under the New York Penal Code, including sexual assault, sexual misconduct, forcible touching, and sexual abuse.
Persons convicted of sex offenses may be required to register with their state's sex offender registry. New York State requires even juvenile offenders convicted of certain sex crimes to register. Sex offender registries are public, and registration restricts where a person can live, travel, and work. In New York, the amount of time a person has to remain on a sex offender registry ranges from 20 years to life, and failure to perform the registration obligations is punishable as a felony, even if the original offense was a misdemeanor.
In sum, a young man taking Too $hort's "how-to-turn-girls-out" advice would literally be risking his future.
In a statement published by XXL, XXL editor-in-chief Vanessa Satten said Too $hort's video "crossed the line" and added, "The video goes against my value system and represents poor judgment on behalf of the individual who posted it."
The publication of the Too $hort video cannot simply be attributed to poor individual judgment. The fact that XXL allowed this material to be published indicates either that XXL's editorial policies, standards and practices are inadequate, or that the magazine's editorial leadership isn't enforcing them. Neither option is acceptable. More than an apology is needed from XXL to ensure this type of material will not be published again.
The opinions expressed in this commentary are solely those of Carolyn Edgar.