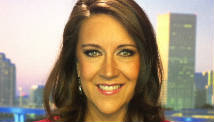 Editor's note: Maria Cardona is a Democratic strategist, a principal at the Dewey Square Group, a former senior adviser to Hillary Clinton and former communications director for the Democratic National Committee.
By Maria Cardona, CNN Contributor
(CNN) - Amid all the jockeying of the primary debates, President Barack Obama's 2013 budget was a breath of fresh air that underscored the priorities we should have as a nation. Sure, politicos may call it a campaign document, but even if you view it as only that, it is a much needed reminder of just what we should be focusing on.
For Latinos, there is plenty in this budget, especially coming on the heels of the president's State of the Union speech a couple of weeks ago, to remind us that there is still reason to be hopeful. Obama's call for greater income equality on taxes, his focus on job creation, including focusing on key elements of his American Jobs Act (supported by 78% of Latinos), his renewed call for DREAM Act legislation in the State of the Union, and yes, his commitment to environmental and public health protections, as well as for the expansion of a clean energy economy.
While not a "typical" Latino statement, the plan to create more clean energy jobs and more responsible energy development is just what the doctor ordered, as far as they are concerned. Although it is down in the latest jobs numbers, Latino unemployment continues to hover near 11%, and with many of the Latino community's job losses stemming from the slowdown in the housing market, they need this boost now.