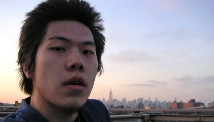 Editors note: Ren Hsieh is the Executive Director of The Dynasty Project dedicated to promoting athletics in APIA communities and empowering APIA athletes. He is also Content Director of Fastbreak NYC and a staff blogger for our OurChinatown.org.
By Ren Hsieh, Special to CNN
(CNN) –As Jeremy Lin might be able to attest, being an Asian American athlete has never been easy.
You tend to get taunted, overlooked and worst of all, dismissed no matter what you seem to accomplish.
What has been interesting to me as an Asian and Pacific Islander American (APIA) athlete during Jeremy Lin's unbelievable run is that our role as APIA athletes, known previously only to us, is being played out now on a national scale.
The recent and now infamous "Chink in the Armor" headline from ESPN pretty much sums it up. I do not believe those responsible for the headline are racists. Somehow, they just didn't understand how it could be offensive to Asian Americans.
This begs the question for mainstream America. What is offensive?
Ex-ESPN writer says slur was 'honest mistake'
Ethnic humor has permeated the national media since Jeremy Lin's sudden rise to prominence, and the casual derision of Asians and Asian culture is nothing new.
I was the first East Asian ever to make the varsity basketball team when I was a high school sophomore, and the only one in the district until my junior year, and recall the taunts then.
That's why I started the Dynasty Project, a non-profit organization in New York City dedicated to promoting athletics in Asian American communities and empowering Asian American athletes.
Not only do we hope to teach fundamentals to young athletes and give them the tools to attain a high level of play, but also to prepare them to make the transition from an Asian American community to play with all Americans. It requires a great deal of preparation, focus and perseverance.
Jeremy Lin emerges as emblem of burgeoning Asian-American Christianity
Asian Americans and Asian American athletes are used to having to defend themselves, but the Lin phenomenon has grown so much that it makes at least some people consider what is offensive and what is not, what is Asian and what is not.
Jeremy Lin has inadvertently started a conversation that is bigger than just basketball. Sports is never just sports especially in America: it is culture.
When someone like Lin is getting more attention than any Asian American since Bruce Lee, race becomes relevant.
Racial slur against Jeremy Lin by media must be stopped
This does not surprise me. Whether we are in school, in practice or on the field, we receive plenty of casual racism.
Despite Lin's exploits and many supporters from all walks of life, Lin still is the butt of jokes and plenty of dismissal. With every compliment, there seems to be an accompanying putdown.
Even fans who seem to want to celebrate Lin feel the need to do it in some off-color, even condescending, way.
What does surprise me is that people who would never otherwise talk about it, suddenly are.
Sports media personality Bomani Jones tweeted after the Knicks took on the Lakers about how shocked he was that people in America are so casually racist toward Asians.
The insults fly in public as they would for no other ethnic group in this country, displaying a kind of nonchalance that seems to have little repercussions.
And, for the most part, there are none.
Jones' tweet was primarily referencing sports columnist Jason Whitlock's notorious "two inches" tweet. I'll let you Google it.
On television, on the web, and even Twitter, this conversation is now playing itself out as a mainstream discussion.
Jeremy Lin is so big right now that suddenly the idea of being Asian in America is more present in the mainstream consciousness than ever before.
We have been invisible Americans for a long time. There will be some growing pains as the rest of the country tries to figure out where and how we fit in.
Now represents a chance to redefine long out-dated stereotypes and social roles: I see an opportunity to turn traditional Asian American iconography on its head.
Will Jeremy Lin's success end stereotypes?
Even if Lin prefers not to only be defined as an "Asian American" athlete, it should not matter.  Whether he likes it or not, he represents us all right now and we are good with that.
Proud, in fact.
That is what Jeremy Lin has done most for APIA athletes: help us be proud to be Asian American and an athlete.
And, it could mean a whole lot more.
The opinions expressed in this commentary are solely those of Ren Hsieh.