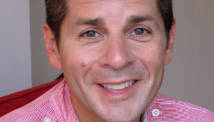 Editor's note: Dean Obeidallah is a former attorney turned comedian and has appeared on Comedy Central's "Axis of Evil" special, ABC's "The View" and HLN's "The Joy Behar Show." He is co-executive producer of the annual New York Arab-American Comedy Festival and co-director of the upcoming documentary: "The Muslims Are Coming!" Follow him on Twitter.
By Dean Obeidallah, Special to CNN
(CNN) - First, there was "Flying While Muslim." This expression summed up the extra challenges of being an American Muslim when flying on commercial airlines.
This situation has become almost accepted as part of the American Muslim experience. In fact, I have even comically offered advice to people in my community on how to avoid extra problems when they fly: "Dress white, make your flight. Dress brown, never leave town."
But now there is something new: "Studying While Muslim." And there is nothing funny about it.