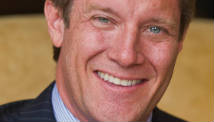 Editor's note: Charles Garcia is the CEO of Garcia Trujillo, a business focused on the Hispanic market, and the author of "Leadership Lessons of the White House Fellows." A native of Panama, he now lives in Florida. Watch Garcia on Friday in the 9 a.m. hour on CNN Newsroom. Lea este artículo en español/Read this article in Spanish.
By Charles Garcia, Special to CNN
(CNN) - TIME magazine's cover story, which hit the newsstand Thursday, argues that Latino voters will cast the deciding vote in the upcoming election.
After watching the Republican candidates lock the kryptonite that is the immigration issue around their necks during the Arizona debate, my bet is that President Barack Obama could win another term - even if he loses key swing states such as Florida, Iowa, New Hampshire, Ohio, Pennsylvania, Virginia and Wisconsin - but he must make sure he accomplishes one thing first: Connect with Latinos.