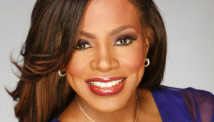 Editor's Note: Sheryl Lee Ralph is a Tony nominated actress and Independent Spirit Award winner for best supporting actress. Her new book "Redefining DIVA" is published by Simon & Schuster will be available March 13.

By Sheryl Lee Ralph, Special to CNN
(CNN) – This year, the Academy Awards had my attention because of the 1960s coming of age film "The Help."
As thrilled as I am about Octavia Spencer winning an Oscar, and Viola Davis being nominated for best actress, I am not thrilled about the roles they played.
That's right:  I am sick and tired of the maid, mammy, and big mama on the couch.
The movie upset me. It wasn't about 'the help", it was a young white woman's coming of age story and "the help" helped her get out of the south leaving the women who risked everything for her "freedom," in the bondage of racism, sexism and exploitation.
My nerves were worked! I'd seen this story before. White girl makes good and leaves her mammy behind.
Seventy-two years ago, Miss Hattie McDaniel graced the Oscar stage and became the first Negro, as we were called back then, to win an Oscar for Best Supporting Actress with her portrayal of Mammy, Scarlett O' Hara's house slave and second mother in "Gone with the Wind." Mammy was another wonderful character; a woman who knew what was right and refused to let her white charge do wrong.
Hollywood loves a good black maid.
See Octavia Spencer's acceptance speech
I cannot tell you how happy I am to see the talent of Viola Davis and Octavia Spencer celebrated.
I remember when Octavia did one of her first TV performances with us on the set of "Moesha." She was wonderful then with that trademark sassy, and just watching Viola come into her own fashion self has been delightful.
Viola Davis: I've really stepped into who I am
Sunday night, Oscar night, the maid once again went home with the gold.
I will float on the cloud of her win knowing that I am more than a maid, and with this victory, maybe I am  closer to showing all the different sides of me as a black woman and actress.
The opinions expressed in this commentary are solely those of Sheryl Lee Ralph.
Editor's Note: This piece has been updated to reflect Oscar news.