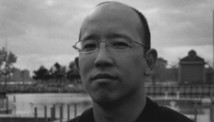 Editor's Note: Scott Kurashige is a fourth-generation Japanese American and author of The Shifting Grounds of Race: Black and Japanese Americans in the Making of Multiethnic Los Angeles. He is associate professor of American Culture and History and director of the Asian/Pacific Islander American Studies Program at the University of Michigan.
By Scott Kurashige, Special to CNN
(CNN) –When I was growing up, one of the most admired athletes among my friends and family in the Asian American community was baseball player Lenn Sakata, part of the Baltimore Orioles 1983 World Series champion team.
Never heard of him? That's understandable.
One would have to be generous to call Sakata a "modest" success with his .230 batting average in eleven seasons playing professional baseball.
But examples of Asian American pro-sports prowess were so scarce, that we all rooted for Sakata.
The fourth-generation Japanese American was the archetypal role player, never doing anything flashy or heroic but proving he belonged in the major leagues.
And that was enough for us to be proud, especially the older generations of Japanese and Asian Americans whose struggle for acceptance had been thwarted by government acts that denied Asian immigrants the right to become naturalized citizens and forced Japanese Americans into internment camps.
Thoughts of Sakata have popped into my mind repeatedly while watching the meteoric rise of Jeremy Lin, the NBA's first Taiwanese-American player and the league's first Asian American marquee star.
Before his breakthrough game on February 4, Lin seemed destined to a career that would parallel Sakata's at best.
Perhaps understanding this, Asian American fans cheered wildly when Lin played garbage time minutes last season for the Warriors.
Since then, Lin has repeatedly exploded expectations while performing under tremendous pressure on and off the court.
Now anything seems possible.
Because his story is unprecedented, it has opened our eyes to a new day filled with new possibilities. FULL POST