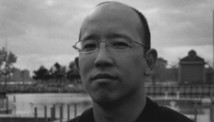 Editor's Note: Scott Kurashige is a fourth-generation Japanese American and author of The Shifting Grounds of Race: Black and Japanese Americans in the Making of Multiethnic Los Angeles. He is associate professor of American Culture and History and director of the Asian/Pacific Islander American Studies Program at the University of Michigan.
By Scott Kurashige, Special to CNN
(CNN) –When I was growing up, one of the most admired athletes among my friends and family in the Asian American community was baseball player Lenn Sakata, part of the Baltimore Orioles 1983 World Series champion team.
Never heard of him? That's understandable.
One would have to be generous to call Sakata a "modest" success with his .230 batting average in eleven seasons playing professional baseball.
But examples of Asian American pro-sports prowess were so scarce, that we all rooted for Sakata.
The fourth-generation Japanese American was the archetypal role player, never doing anything flashy or heroic but proving he belonged in the major leagues.
And that was enough for us to be proud, especially the older generations of Japanese and Asian Americans whose struggle for acceptance had been thwarted by government acts that denied Asian immigrants the right to become naturalized citizens and forced Japanese Americans into internment camps.
Thoughts of Sakata have popped into my mind repeatedly while watching the meteoric rise of Jeremy Lin, the NBA's first Taiwanese-American player and the league's first Asian American marquee star.
Before his breakthrough game on February 4, Lin seemed destined to a career that would parallel Sakata's at best.
Perhaps understanding this, Asian American fans cheered wildly when Lin played garbage time minutes last season for the Warriors.
Since then, Lin has repeatedly exploded expectations while performing under tremendous pressure on and off the court.
Now anything seems possible.
Because his story is unprecedented, it has opened our eyes to a new day filled with new possibilities.
"Linsanity" is a watershed moment in my lifetime.
I grew in multicultural Los Angeles during the 1970s and in the aftermath of the civil rights movement when racial integration was still a relatively new phenomenon.
My friends and I were generally too young to know that many Asian Americans had joined the fight against discrimination. We just knew we had a right to live in neighborhoods and go to schools that had previously been restricted to whites.
But we also knew that for this arrangement to work, we had to respect our limits: get a good education, find a well-paying job, and make a decent living. All this could be achieved if we worked hard and made practical choices in life.
As kids, many of us played sports, especially basketball, with a fierce passion—all-day, year-round, in Asian community leagues and high school, both boys and girls.
Social reputations were won and lost on the court.
We made friends with people of all races but still endured more than our share of racist harassment and taunts. In this context, the basketball served as a "racial proving ground."
In elementary school at recess, we played "Japs versus"–as in the Japanese American minority, reclaiming an epithet, takes on a team made up of the white majority and all the other racial and ethnic groups. The incredible thing was that we always won–despite the other team was led by my good friend, Travis Bice, who would go on to win an NCAA championship at UNLV.
Perhaps because we knew the deal—our athletic lives would fade as we became accountants, pharmacists, and the like—the games of our youth took on heightened meaning.
And so with his every crossover, spin move, and buzzer beater, we live vicariously through Jeremy Lin.
Overcoming a lifetime of racist taunts and "Asian Profile-Lin" (to borrow from Spike Lee), he has achieved our impossible dream.
Opinion: Will Jeremy Lin's success end stereotypes?
When Lin proves wrong the scouts and coaches who thought he lacked the "speed," "strength," or "explosiveness" needed for success, his feats resonate symbolically with Asian Americans who have not only endured similar slights in sports but have also found their career options and advancement stunted by stereotypes connoting weakness, passivity, and a lack of charisma.
But "Linsanity" has taken off by such leaps and bounds that it has made the wildest dreams of our youth look quaint by comparison.
As the underdog winner who remains eternally humble, Lin is arguably the most likeable personality in all of America at this moment.
Companies would kill for a Lin endorsement, and his narrative has been claimed as a model of success by educators, businesses, and, of course, politicians. Both President Obama and Sarah Palin have embraced "Linsanity".
Cashing in on the Jeremy Lin show
This link between culture and politics should not be underestimated.
At Michael Jackson's memorial, the Reverend Al Sharpton asserted that the King of Pop paved the way for mainstream America's eventual acceptance of an African American president.
Though prone to overstatement, Sharpton was onto something.
By becoming the first transcendent Asian American cultural icon, Jeremy Lin has begun to create a whole new dialogue about the place of Asian Americans in our society.
His ability to defy conventional thinking challenges us to question "commonsense" assumptions and look for other sources of immense Asian American talent hiding in plain sight.
The opinions expressed in this commentary are solely those of Scott Kurashige.