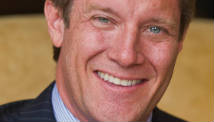 Editor's note: Charles Garcia is the CEO of Garcia Trujillo, a business focused on the Hispanic market, and the author of "Leadership Lessons of the White House Fellows." A native of Panama, he now lives in Florida. Follow him on Twitter @charlespgarcia. Lea este artículo en español/Read this article in Spanish.
By Charles Garcia, Special to CNN
(CNN) - One day, California wakes up and every single Latino has inexplicably disappeared. No business owner, doctor, nurse, soldier, teacher, entertainer, athlete or politician can be found. No bus driver, farm worker, cook, gardener or nanny. All gone. California - the ninth largest economy in the world - grinds to a halt because Latinos have vanished. Chaos and tragedy follow. This scenario is what Sergio Arau's satiric film, "A Day Without a Mexican," explores.
This modern-day fable provides a cautionary tale on the assumptions we make about the 11 million unauthorized immigrants who live and work in America every day.