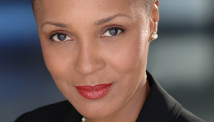 Editor's note: Gloria J. Browne-Marshall, an Associate Professor of Constitutional Law at John Jay College (CUNY), is the author of "Race, Law, and American Society: 1607 to Present" and the "U.S. Constitution: An African-American Context." The Founder/Director of The Law and Policy Group, Inc., she is a former civil rights attorney, and a freelance correspondent covering the U.S. Supreme Court.
By Gloria J. Browne-Marshall, Special to CNN
(CNN) –I was born into a country with immense opportunity and a deep history of racism.
Jennifer Gratz, the plaintiff in Michigan's "reverse discrimination" case, and other opponents of affirmative action inherited this conflicted state of affairs as well. Yet, they want the great weight of America's racial legacy to fall only on the shoulders of people of color. This inheritance belongs to all of us.
In the fall, the U.S. Supreme Court will hear the case of Abigail Fisher v. University of Texas. Then, the Court may deem affirmative action in higher education as unconstitutional, thus locking generations of people of color into an inherited inequality. In its present eviscerated state, affirmative action may be a mere bandage on the festering wound of American racism. It is neither a panacea nor a cure-all. However, for now, it is quite necessary.
Challengers of affirmative action focus on the last thirty years of alleged inequality. Unfortunately, for all of us, the seeds of racial injustice were planted centuries ago. Africans were part of the Jamestown Colony before the landing of the Mayflower. Anthony and Mary Johnson, a married African couple, with servants and land, resided in that Virginia colony in the 1600s. Before the century ended, laws were enacted to take their land and create chattel slavery. This is American history. For nearly 300 years, legal inequality subjugated people of color who lived, loved, hoped, and died praying for justice.
When slavery ended due to the efforts of Black and White abolitionists, the 14th Amendment was ratified. The 14th Amendment gave citizenship and equal protection to African-Americans whom the U.S. Supreme Court had previously designated under the Dred Scott decision as non-persons, outside the protection of American laws. The backlash was immediate. African-Americans became the object of terrorism unprecedented in American history. This malevolence by law and tradition would continue for 100 years, assuring every inch of progress would be hard fought and uncertain. Despite Black Codes designed to re-enslave African-Americans and Jim Crow segregation, the quest for equality under law remained the battle cry of people of color.
For one shining moment, equality under law appeared to be more than an American dream. Decades of protest, during which lives and livelihoods were lost, resulted in the 1964 Civil Rights Act, signed into law by President Lyndon B. Johnson, a Democrat from Texas. Johnson, who knew well the depths of racism in America, signed Executive Order 11246, creating a policy referred to as "affirmative action," in September of 1965. However, it was a Republican, Richard Nixon, from California, who in 1969, began the Philadelphia Plan, an affirmative action initiative in employment.
Less than fifteen years after the Civil Rights Act, while I was being bused to desegregate a recalcitrant public school district, attacks on affirmative action began. In 1978, Allan Bakke, a White medical school applicant, brought the first "reverse discrimination" case successfully challenging the affirmative action program at the University of California-Davis. Ironically, the 14th Amendment was used to defend his rights and narrow affirmative action for people of color. Affirmative action was considered an unconstitutional impediment to White competition for college admissions and jobs. Yet discrimination against people of color had never ended. Their ability to compete remained impeded.
Even today, millions of dollars in a legal settlement by Bank of America for discrimination in lending, disparate treatment in criminal justice, a federal judge's racist email, evidence the deep-seeded nature of racial prejudice. Certain opponents of affirmative action predict a violent backlash by whites if President Obama does not end all affirmative action policies. Preventing violence by whites was the rationale behind "separate but equal" doctrine. Once again, America's racial past haunts our present. Racism was never torn up root and branch as directed by the Court in Brown v. Board of Education.
I've been an advocate for justice as well as a target of racial injustice. I understand the quandary of affirmative action. But, to blindly dismantle affirmative action would further perpetuate inequality.
America, like other nations, has a flaw in its societal fabric. In other countries, it may be religion, class, caste, color – here it is race. It is an American plight.
Ending affirmative action after only thirty years ignores the vestiges of the last 300 years. As Justice Sandra Day O'Connor explained in Adarand v. Pena, the "unhappy persistence of both the practice and the lingering effects of racial discrimination against minority groups in this country is an unfortunate reality, and government is not disqualified from acting in response to it."
The opinions expressed in this commentary are solely those of Gloria J. Browne-Marshall.