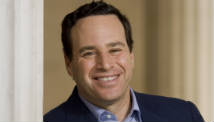 Editor's note: David Frum, a CNN contributor, is a contributing editor at Newsweek  and The Daily Beast. He was a special assistant to President George W. Bush from 2001 to 2002 and is the author of six books, including "Comeback: Conservatism That Can Win Again."
By David Frum, CNN Contributor
(CNN) - In December, the U.S. Department of Justice intervened under the Voting Rights Act to stay a South Carolina voter ID law.
Controversy rages over similar laws in Georgia and Texas. Many expect Justice Department action against the Texas law. (The Georgia law was approved in 2005 by the Bush administration Justice Department.)
The argument against voter ID goes as follows:
The most common form of ID in the United States is a driver's license. Nonwhite registered voters are somewhat less likely than whites to have driver's licenses. In South Carolina, for example, the gap is nearly 20%. Therefore, voter ID will have a discriminatory effect.
National Urban League report names voting as No. 1 issues for African-Americans
But then we're left with a question: What happens when those minority South Carolinians need social services? How do they identify themselves then? Then, of course, they rely on a Social Security number. But Social Security numbers are notoriously prone to theft, fraud and tampering.