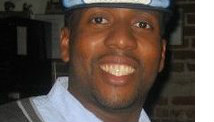 Editor's note: Jose Vilson is a math teacher, math instructional coach and data analyst in a New York public school. He can be found at TheJoseVilson.com. Vilson is also on the board of directors for the Center for Teaching Quality and the steering committee for the Save Our Schools Movement.
By Jose L. Vilson, Special to CNN
(CNN) - Recently, there's been controversy over the motion picture "The Hunger Games" and the casting choice for Rue, a character that the book's author, Suzanne Collins, intended to be dark-skinned at the very least. Amandla Stenberg, a young black actress, plays Rue in a cast that also includes rocker Lenny Kravitz and actress Kimiko Gelman.
Some fans expressed disappointment all over social media that they didn't think the character should be black and that they hadn't envisioned a black child as this character to whom they gravitated to so ardently in print. One search on Twitter for Rue leads to a set of tweets ranging from subtly questionable to strangely racist.
Teens are the predominant target group for this movie. At some point, don't we as a society have to step in and question what we're teaching our children about race? Isn't it our responsibility as caring adults to tell our children that our differences only make our country richer in experience? How do we get our young boys and girls to understand that the difference they see in skin color, facial features and accents don't make other people any less human? How can we change the climate of America's race relations to the point where more people believe that Rue, a fictional character, is still every bit the relatable figure for fans of the novel regardless of the race we assign to her?