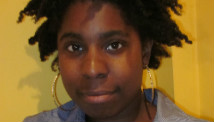 Editor's note: Cassie Owens is a music writer from Philadelphia.
By Cassie Owens, Special to CNN
(CNN) - When I moved back home, I knew what I was in for. My mother tends to nag me. She can't help it. Fussing is in her nature, and her recent battles with fibromyalgia and a spinal injury have not been easy on her nerves. She is uncompromisingly neat, a characteristic that I have not inherited. My room is what she fusses about most. My junk reminds her that my return wasn't something we planned.
I graduated from college in 2009. After traveling for a year on a Fulbright scholarship, I came home to my mother without a clear vision of my career path, let alone prospects afoot.
According to a recent Pew poll, 39% of 18- to 34-year-olds are living with their parents or have moved back in with their parents temporarily because of the sluggish economy. Sixty-three percent of 18- to 34-year-olds know someone who has moved back home. These numbers don't surprise me.