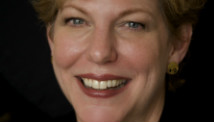 Editor's note: Linda Hallman is executive director and CEO of the American Association of University Women.
By Linda Hallman, Special to CNN
(CNN) – Today is Equal Pay Day - the symbolic date marking how long women must work, starting from January 1, 2011, to make what men earned in 2011 alone – although it would be better marked where it should be, December 31.
A lot needs to happen to chip away at the extra four months it takes for women's wages to equal what a man makes in one year, and of course, a change in date assumes a change in data. But the latest numbers show that in 2010, women working full-time in the United States made just 77%, on average, of what men made, a gap of 23% that only widens for women of color.
For now, the numbers will keep Equal Pay Day in April and, sadly, not everyone cares.
Some critics believe unfair pay is caused by personal choice, so there is no need to worry about when we mark Equal Pay Day. American Association of University Women research says otherwise: When college and career are taken into account, along with factors such as workplace flexibility, industry and sector, and marital status and number of children, the pay gap still exists.
Here's an apples-to-apples example: Just one year out of college, women in the same major in the same field already make 5% less than their male counterparts. When all other factors are stripped away, the only explanation for the pay gap is gender.
Sandra Fluke: Who says women don't care about wages?
Another example is the story of Idaho Agriculture Director Celia Gould. The former state legislator has been a part of the governor's cabinet since 2007, bringing an impressive résumé to her job overseeing 259 employees. Contrast this with the state's Commerce Director Jeffery Sayer, who joined the cabinet last year. He oversees just 53 employees, yet he makes $38,000 more than Gould, the Idaho Statesman reported.
Everyone seems to be at a loss to explain the difference, including the governor. But one thing is clear: Gould is not the only woman experiencing the negative impact of the pay gap. The problem goes beyond both state lines and career choice. From the corner office to the corner store, hard-working women often take home paychecks that are less than fair.
And with the secrecy shrouding paychecks, many women don't even know that they're victims. According to the Institute for Women's Policy Research, 61% of employees in the private sector are either discouraged or prohibited from discussing wages and benefits. Besides, shouldn't we assume that almost 50 years after President John F. Kennedy signed the Equal Pay Act, paycheck fairness would have caught up with the law?
Instead, the law has fallen behind the times, even as the pay gap lives on. Just last year, Betty Dukes grabbed headlines as the lead plaintiff in a case charging Wal-Mart with discriminating against women in pay and promotion. She and other brave women took their fight for fair pay all the way to the U.S. Supreme Court, only to be turned away.
A few years ago, Lilly Ledbetter had a similar encounter with the court. After the American public heard her story, fair pay became an issue in the 2008 election. The ensuing outrage led Congress and President Barack Obama to right the Supreme Court's wrong with the Lilly Ledbetter Fair Pay Act, a bill that became a critical tool for women who find out late in the game that their wages are unfair. But the bill addresses only a narrow part of the wage gap, and Congress has been too distracted with partisan fighting to update the rest of the Equal Pay Act with the Paycheck Fairness Act.
To make matters worse, state-level fair pay bills are also in danger. Just last week, Wisconsin Governor Scott Walker just repealed a three-year-old equal pay bill, even though Wisconsin holds a mediocre rank of 25 in the state-by-state data by the American Association of University Women.
We need another "Ledbetter moment." With pocketbook pressures setting the stage, fair pay fits right in to the changes we must demand in the 2012 elections. It's a demand to be made by all of us - men and women, mothers and fathers, grandmothers and grandfathers, Republicans and Democrats. Every vote counts, and your vote gives you the power to close the pay gap.
Vote this November for candidates who will fight for fair pay.
Who knows - we might be able to forget Equal Pay Day ever even existed.
The opinions express are solely those of Linda Hallman.