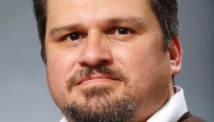 Editor's note: Ruben Navarrette Jr. is a CNN.com contributor and a nationally syndicated columnist with the Washington Post Writers Group.
By Ruben Navarrette Jr., CNN Contributor
(CNN) - What's in a nombre?
Apparently, for some Latinos, er, I mean Hispanics, it matters a lot. When researchers asked a group of people with roots in Latin America what they wanted to be called, they got a variety of responses.
According to a new survey by the Pew Hispanic Center, the preferred term for many is "Hispanic." People prefer that word over "Latino" by a two-to-one margin, 33% to 14%.
But the study also revealed that most Latinos/Hispanics (51%) don't use either term and couldn't care less what they're called.
Also, in a fascinating trend, the survey found that for those who want to affix their own label, the first preference is tied to an individual's country of origin or that of their parents. Fifty-one percent of those surveyed said they describe their identity by using country of origin.