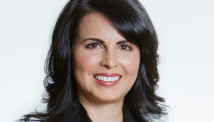 Editor's Note: Annette Prieto-Llopis is director of client relations and coach for the Center for Hispanic Leadership. The center consults with Fortune 500 organizations to give Hispanic leaders and consumers a voice.  She is also involved with Resolve, the national infertility association that is promoting April 22 to 28 as National Infertility Awareness Week.
By Annette Prieto-Llopis, Special to CNN
(CNN) - My mother, a Cuban immigrant, had three expectations of me as a child:  To graduate from college, get married and become a mother. So far, I have fulfilled two of them. I became a high school teacher and a wife, but at 40-years-old have yet been able to conceive a child. It is an awful predicament to experience: the stigma of infertility plus the expectations - from my Latino family and community– to become a mother. Being the only Latina in your family without children makes you feel ashamed and isolated.  Watching your friends experience the joy of motherhood leaves you feeling empty and forgotten. As a Latina isn't it my God-given right to be a mami?
As a Latina, the inability to get pregnant is the most overwhelming sense of failure. The perception is that something is wrong with you as a mujer. In a culture that prides itself on the importance of family, I was underperforming.
That's how I felt, until now.
Growing up I never heard of anyone who had trouble conceiving; it simply wasn't discussed. I didn't even know the definition of "infertility" until I was 27, experienced excruciating lower abdominal pain, and had to have emergency surgery on a twisted fallopian tube, caused by a large ovarian cyst. That's the bubble in which most Latinas grow up. I vividly remember the surgeon reluctantly explaining to my naïve self that she would do everything in her power to save my left reproductive side but "it wasn't looking good." I came out of that surgery, just as the doctor predicted, minus my left ovary and fallopian tube.
Ironically, nine months later, I was once again rushed to the emergency room for surgery. This time the fallopian tube on the right side was twisted, causing more horrible pain. Today, I have a portion of my right ovary but the one remaining tube is blocked due to the trauma it endured. That means I am unable to conceive naturally.
At the time of the surgeries, I just wanted the unbearable physical pain to go away. Today the emotional and psychological pain of my final diagnosis in 1998 haunts me every day.
It was two weeks before Christmas 2011 when my doctor called with the results of my last pregnancy test. My husband, who is also Hispanic, and I were convinced it was our time – it would be the most memorable Christmas ever.
We were wrong.
The attempt to get pregnant at the end of 2011 was our third, and possibly last, attempt to get pregnant using IVF – in vitro fertilization. Twice before we had heard the words, "I'm sorry but it's negative." It doesn't get easier to hear.
We felt cursed with no control to break the evil spell.  Even worse, was the disappointment it brings to the entire family -  the abuelas anxiously awaiting a grandchild, the nieces and nephews hoping for a primo to play with. I was single-handedly letting down my entire family. That's how it felt for this Latina.
To make matters worse, my physician referred to me as a "textbook case" - a polite way of saying that I was an extremely difficult case to treat since my eggs were "maturing and not as viable." In other words, "You and your eggs are old."
I've been struggling with infertility for more than 13 years. To date, I have had four surgeries, undergone three in vitro fertilization cycles, five intrauterine inseminations and countless corrective procedures. Nothing has worked. According to a study led by Dr. Barbara Luke of Michigan State University, minority women have less success than white women with fertility treatments. Research is needed to solve this problem, at a time when America's Latina population is growing so quickly.
I recently surrendered control. As a type-A Latina, this was a challenge but it was important for my psyche. I had always worked hard and enjoyed success in my career. I expected success in my quest to have a child, too. After much reflection and countless tears I have concluded this "curse" is also a blessing. We all have moments in life that require us to reach deep within and muster all the strength necessary to get us through tough times. As women of all nationalities, we have had no choice but to exude strength we did not believe we had. Although the past 13 years have been difficult, they have served to make me stronger. My hardship is now my gift of humility and appreciation of life itself.
It is hard to believe that infertility remains a taboo subject especially in the Hispanic community.  That is why I commend celebrities such as Sherri Shepherd (ABC's "The View"), Padma Lakshmi (Bravo's "Top Chef") and Giuliana Rancic (E! network) for their willingness to share their difficulties with getting pregnant. They are raising awareness and allowing women to speak-up. My goal is to create a platform for the Latina voices that have not yet been heard.
Throughout my trials and tribulations, I could not have asked for a greater support system and a more amazing husband. And, these difficult times have introduced me to new amigas who have brought me laughter and who have cried with me through the pain. It has taken a lot of soul-searching to accept that my path to "mamihood" could only be predicted by a higher power.  I now understand that my struggles have purpose - that my maternal capabilities are intended for now, to serve others. Today, I volunteer as the infertility support group leader at Saddleback Church in Lake Forest, California and I'm involved with the Resolve organization on their national advocacy efforts.
To all Latinas suffering in silence, you are not alone.
The opinions expressed are solely those of Annette Prieto-Llopis.