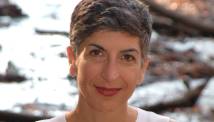 Editor's note: Tamar Jacoby, a fellow at the New America Foundation, president of ImmigrationWorks USA, a national federation of small business owners in favor of immigration reform.
By Tamar Jacoby, Special to CNN
(CNN) - As recently as six years ago, it was conventional wisdom among lawyers, legislators and policy advocates that the states had no role in setting immigration policy. Since then, there has been a federalist revolution of historic proportions.
One-third of the states now mandate that some employers enroll in the federal employment verification program, E-Verify. Seven states require it of all but the smallest employers. Five have enacted policing laws similar to Arizona's SB 1070 that allow local police to inquire about the immigration status of people they stop for other reasons who they suspect are in the country illegally.
No wonder the Supreme Court is weighing in, hearing arguments this week on the Justice Department's challenge to SB 1070. Refereeing turf battles between Washington and the states is one of the court's first responsibilities.