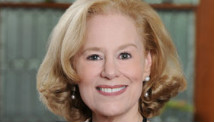 Editor's note: Kathleen Gerson, author of "The Unfinished Revolution: Coming of Age in a New Era of Gender, Work, and Family," is a professor of sociology and collegiate professor of arts and science at New York University. She is a 2011-2012 Fellow at the Center for Advanced Studies in the Behavioral Sciences at Stanford University.
By Kathleen Gerson, Special to CNN
(CNN) - In a headline that calls out for attention - "A Gender Reversal on Career Aspirations" - the Pew Research Center reports that two-thirds of young women now say "being successful in a high-paying career or profession" is one of the most important goals in their lives.
While it may not be surprising that these women express more ambition than their mothers and grandmothers, it is surprising when they also display more ambition than their male peers. Is this a sign, then, that we are witnessing "a gender reversal"? Or does it represent a kind of denial - on the part of young women and men - about the obstacles they will ultimately face at the workplace and in life?
In the same poll, marriage and parenthood remain important life goals for all young adults, with 86% of women and 82% of men listing marriage as "very important" or "one of the most important things" in life. Children are even more desired, with 95% of young women and 90% of young men placing "being a good parent" in these same categories.
Yet young people's actions, at least when it comes to family commitments, appear at odds with these stated aspirations.