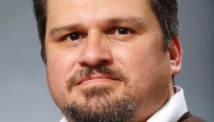 Editor's note: Ruben Navarrette Jr. is a CNN.com contributor and a nationally syndicated columnist with the Washington Post Writers Group.
By Ruben Navarrette Jr., CNN Contributor
San Diego, California (CNN) - In Washington, a lot of the meetings that take place between lawmakers amount to nothing. But recently, there was a get-together that was really something.
The participants: Reps. Luis Gutierrez, D-Illinois, and Charles Gonzales, D-Texas, along with Sens. Marco Rubio, R-Florida, and Robert Menendez, D-New Jersey.
The problem: What this country should do with so-called DREAM'ers, undocumented young people who were brought here by their parents as children and who face the threat of deportation.
One proposed solution that didn't go anywhere was the DREAM Act, a bill that politicians passed around like a hot potato for more than a decade. It would offer legal status and a pathway to citizenship to anyone who goes to college or joins the military.
The good news is that there was bipartisan support; the last time it was put to a vote, in December 2010, a slew of Senate Democrats voted for it, but so did three Senate Republicans - Lisa Murkowski of Alaska, Richard Lugar of Indiana and Bob Bennett of Utah. The bad news is that there is bipartisan opposition; a slew of Republicans opposed the legislation, but so did five Senate Democrats - Jon Tester and Max Baucus of Montana, Kay Hagan of North Carolina, Ben Nelson of Nebraska and Mark Pryor of Arkansas.
Clearly we need a new approach. Enter Rubio.