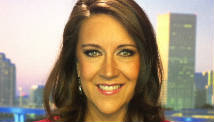 Editor's note: Maria Cardona is a Democratic strategist, a principal at the Dewey Square Group, a former senior adviser to Hillary Clinton and former communications director for the Democratic National Committee.
By Maria Cardona, CNN Contributor
(CNN) - President Obama is indeed a profile in courage. He has made history yet again with his announcement that he supports full marriage equality for gay and lesbian Americans. Bravo, Mr. President.
Now comes all the warnings and predictions of what this will mean for the election in November. One of those dire warnings is that this will hurt him with his supporters among Latino communities. This will not be the case and here's why:
For so long, Republicans have loved to push the meme, famously touted by Ronald Reagan, that Latinos are, by their nature, more conservative on religious and social issues and therefore will be open to the Republican point of view.
While it is true that Latinos are more conservative on these issues - Republicans love to use gay marriage and abortion as the key examples - they historically do not base their vote on these issues. That is why no GOP presidential candidate in history has ever been able to attract a majority of Latino voters.