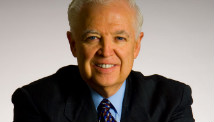 Editor's Note: Ted Daywalt is president and CEO of VetJobs, a military job board. He served on active duty in the Navy as a line and intelligence officer and retired as a captain after 28 years. He later served in private industry as a plant manager and as an executive in the steel, electric utility, importing, chemical and recruiting industries. "Voters In America: Vets Wanted?" is the first part of In America's documentary series on American voters.  J.R. Martinez narrates the documentary  re-airing May 19th at 8 p.m. ET Saturday on CNN.
By Ted Daywalt, Special to CNN
(CNN) - The employment challenges facing veterans today are vastly different from those facing the post-Vietnam era soldiers.
In the 1970s, when I served, veterans would not mention they had been in the military, much less Vietnam. Discrimination against these veterans was immense, and in 1974, Congress passed the Vietnam Era Veterans Readjustment Assistance Act to prohibit the discrimination and provide more opportunities.
Today, the perspective on hiring veterans has improved, but National Guard and Army Reserve veterans still face serious employment challenges when they return home.
Now, we are more reliant than ever on the National Guard and reserves to protect our country.