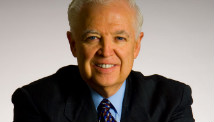 Editor's Note: Ted Daywalt is president and CEO of VetJobs, a military job board. He served on active duty in the Navy as a line and intelligence officer and retired as a captain after 28 years. He later served in private industry as a plant manager and as an executive in the steel, electric utility, importing, chemical and recruiting industries. "Voters In America: Vets Wanted?" is the first part of In America's documentary series on American voters.  J.R. Martinez narrates the documentary  re-airing May 19th at 8 p.m. ET Saturday on CNN.
By Ted Daywalt, Special to CNN
(CNN) - The employment challenges facing veterans today are vastly different from those facing the post-Vietnam era soldiers.
In the 1970s, when I served, veterans would not mention they had been in the military, much less Vietnam. Discrimination against these veterans was immense, and in 1974, Congress passed the Vietnam Era Veterans Readjustment Assistance Act to prohibit the discrimination and provide more opportunities.
Today, the perspective on hiring veterans has improved, but National Guard and Army Reserve veterans still face serious employment challenges when they return home.
Now, we are more reliant than ever on the National Guard and reserves to protect our country.
When considering the civilian employment opportunities for veterans, one must separately consider the challenges of those transitioning off active duty, and the members of the National Guard and Reserve.
In the past decade, National Guardsmen and reservists have faced increased call-ups and multiple deployments.
However, unlike their active duty counterparts, when they return from a deployment, their income soon stops, because they are "part-time" military.
Active duty military continue to be paid regularly when they return from a deployment, while those in the National Guard have to find work soon after their return. In some cases, National Guard soldiers are only given a month or two of active duty pay after their return.
"Vets Wanted?" documentary explores veteran unemployment
Because of this increased dependence on these soldiers, a Workforce Management online informal survey showed that 65% of companies will not hire an active member of the National Guard and Reserve as a new employee.
While some companies have a policy that requires that reservists' jobs be held for them during their deployments, many others feel they cannot run efficiently with their most valued asset, their workers, being taken away for 12 months at a time.
This makes it difficult for the workers to find a job upon returning, and explains why many returning National Guard brigades have had unemployment rates ranging from 30% and more.
It also explains why I began VetJobs, an employment site for transitioning military, National Guard memebers, reservists and veterans.
I wanted to create an online employment site that went beyond just being a job board, but would be an employment site that would give transitioning military and their family members all the information and assistance they would need to find a job.
J.R. Martinez: We must find jobs for U.S. veterans
At VetJobs, we see that generally, those military personnel who transfer off active duty and have no more ties to the military are finding jobs, but those serving in the National Guard are having tremendous problems.
America has sent these young military members overseas to fight for our country, to defend our free enterprise economy, our culture and way of life.
When they return home, it is extremely difficult for them to find employment.
While there is no simple solution to get jobs for unemployed veterans, employers need to understand the unique problems faced by members of the active duty military and the National Guard and Reserve, and hire them.
Several recent programs like the veteran opportunity tax credit, local career fairs, and an expanded GI Bill are great starts in taking care of our veterans.
But there is more we can do.
Three additional solutions to consider are certification and licenses for technical skills obtained in the military, setting aside funds to allow veterans to open franchises and to compensate employers when members of the Guard are called for active duty, and setting up mentoring programs for returning veterans.
The first solution, giving veterans certifications and licenses for military work equal to their civilian counterparts, could allow those who worked as nurses or electricians in service to their country certification to work with unions. While this has been suggested, it has not been made law.
The second, having a pool of funds financed by the Department of Labor, the Small Business Administration or the Veterans Administration, would permit more members of the Guard and Reserve to finance franchises.
Program helps vets open franchises
The third, a mentoring program like Mission Continues, can assist vets in overcoming difficulties in their job search. This is especially effective for wounded warriors and soldiers with post-traumatic stress disorder.
The veteran unemployment issue is not a dilemma that has no solution, but rather a problem to be solved.
The issue is whether we, as a country, and our government will have the political will to take care of these citizens fighting for us, because none of these solutions are cheap.
As a country we owe our military a civilian job, because they are the ones who put their lives on the line to defend our freedoms.
The opinions expressed in this commentary are solely those of Ted Daywalt.